Marsha Lindquist, Strategic Pricing Expert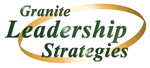 Granite Leadership Strategies delivers winning pricing strategy
Secrets of Strategic Pricing for Government Contractors brings important competitive pricing techniques to the Gov Con community.
Winners take time in the capture stage of the development of an opportunity to discuss the purposeful and important decisions that drive your price."
— Marsha Lindquist
WASHINGTON, DC, UNITED STATES, July 6, 2023/EINPresswire.com/ — Strategic Pricing powerhouse, Marsha Lindquist, brings authoritative and robust advice to the Gov Con community. Ms. Lindquist has earned the status as a #1 Amazon best-selling author of Secrets of Strategic Pricing for Government Contractors, aimed at the seasoned Government contractor. 'Strategic Pricing' is focused on the advanced, even extraordinarily successful contractor to present both essential and forward-thinking ideas and repeatable processes leading to more successful awards. Federal contractors who what to gain more pricing edginess will be excited to learn more about what they already knew and may have forgotten as well as some innovative ideas to achieve the right contract price.
Jeff Shapiro, CPA, and Partner of Cohn Reznick says:
"I truly believe this book is a must-read for Federal contracting executives, business development professionals, program managers, financial managers as well as compliance directors."
Stephan Liozu, Ph.D., Author of B2G Pricing says:
"This is a gold mine of tips, best practices, and case studies that you will never find without years of successful experience."
Lindquist's purpose in authoring this book is to foster more open pricing discussions and inspire Federal Gov Cons to win more awards. This kind of market impact is Lindquist's intention. The author is a seasoned advisor to small, mid-size, and large companies that regularly bid on Government contracts. She combines firsthand proficiency with years of understanding of this industry to share the processes and tools for a winning price.
Explained Lindquist:
"Winners take time in the capture stage of the development of an opportunity to discuss the purposeful and important decisions that drive your price, shape the winning price, support the winning price, and tell an important story about why it is the winning price."
The book promises results for Gov Con leaders. As an Amazon reviewer commented:
"I am recommending her tactical, well-written, concise, and easy-to-understand dissection of profitable pricing to all my clients. And the downloadable tools she offers in the book for all readers are an incredible value-add to the book."
Book site: https://www.SecretsOfStrategicPricingGovCon.com
About Marsha Lindquist
Marsha is a business expert for Government contractors and strategically collaborates with clients to arrive at innovative pricing solutions that take them to more awards. She has achieved the distinguished titles of NCMA Fellow, APMP Fellow & APMP Professional (CPP) as well as the ProPricer 2021 Future of Pricing Honoree.
#strategicpricing, #pricing, #GovCon, #pricingstrategies
Marsha Lindquist
+13018022412 ext.
email us here
Granite Leadership Strategies Inc.
Visit us on social media:
Twitter
LinkedIn


Originally published at https://www.einpresswire.com/article/643310357/gov-con-strategic-pricing-book-making-a-difference-in-government-contracting-marketplace