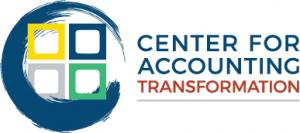 Kiera Speed, Project Manager for the Center for Accounting Transformation, encourages accountants to "give answers and get results."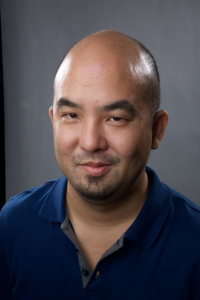 Donny Shimamoto, CPA, CITP, CGMA will offer tips on leveraging outsourcing and automation to help accountants mitigate team burnout.
The impact of the current staffing crisis is dominating conversation in the accounting profession. Groups align to uncover strategies to solve the problem.
We are at a challenging juncture in the accounting profession, and our latest research seeks to provide answers to the staffing needs of accounting firms, businesses, and organizations."
— Kiera Speed, Center for Accounting Transformation
HONOLULU, HI, UNITED STATES, August 29, 2023/EINPresswire.com/ — According to the Wall Street Journal, more than 300,000 U.S. accountants and auditors have left their jobs in the past two years – a decline that is not only driven by baby boomers retiring but also young and mid-career professionals who are re-evaluating what they want from their careers. Further compounding the issue? The U.S. Bureau of Labor Statistics reports that job openings for accountants and auditors are expected to grow by 6% from 2021 to 2031, which is approximately 136,400 openings each year. Further, the latest AICPA Trends report showed a 2.8% decrease in accounting bachelor's graduates, an 8.4% decline in accounting master's graduates and a whopping 17% decrease in new CPA Exam candidates.
For these reasons, the Center for Accounting Transformation, in collaboration with CPA Trendlines, is undergoing Staffing Strategies Research to understand how to address the talent shortage and identify workable solutions for firms and organizations of all sizes. The survey investigates discerning areas of opportunity and education for firms and finance departments that offer innovative approaches and leading practices that can be used to address staffing shortages everywhere.
The rapidly changing landscape of the accounting profession, shaped by technological advancements and evolving business needs, demands a fresh look into how firms are attracting, retaining, and deploying their staff.
"We are at a challenging juncture in the accounting profession, and our latest research seeks to provide answers to the staffing needs of accounting firms, businesses, and organizations," said Kiera Speed, a project manager with the Center. "The insights derived from this research will undoubtedly empower firms to make informed decisions and position themselves for success."
Although the survey is brief (approximately 10 minutes), it explores various areas of staffing, such as emerging roles and responsibilities, technology integration, talent acquisition and retention, and flexible work environments.
Donny Shimamoto, CPA, CITP, CGMA, an inspiration architect with the Center and its founder, shared with April Walker, CPA, CGMA, Lead Manager—Tax Practice & Ethics, AICPA & CIMA during a May podcast that this research is critical because much of what is thought about staffing is based on opinions rather than facts.
"Everyone is talking about this staffing crisis that's going on. There's been a ton of talk about the 150-hour rule, and there's not enough students in the accounting pipeline," Shimamoto explained. "And while there's been a lot of talk, what we haven't seen…we haven't seen any really good survey that says firms have truly done everything that they can do. There's a lot of anecdotal evidence out there, but there weren't any good hard numbers…We decided, 'Hey, we're going to tackle this, and we want to understand it.'"
Insights expected from the research include:
–Quantification of staffing "crisis"
–What elements define whether a firm is successful?
–Which staffing strategies are working or not and why?
As this research is critical to the profession, the Center encourages all accountants and finance professionals to take a few minutes to provide their valuable insight on the short survey. It is also important for accounting professionals to share this with peers to maximize participation and glean greater insights.
With data that reveals staffing strategies of successful organizations, accountants will be empowered with new information to innovate for their own firms and organizations.
The Staffing Strategies Research is proudly supported by Scrubbed, CPA Trendlines, Botkeeper, IFAC, Allinial Global, Hire Effect, the AICPA, Asia Pacific Allinial Global, Accountests, Canopy, Tax Titans, Insightful Accountant, Audit Club, AICPA Leadership Academy Alumni, Business Success Solutions, Intend2Lead, AGN, the California Society of CPAs, the Maine Society of CPAs, the Minnesota Society of CPAs, the Nevada Society of CPAs, and the Virginia Society of CPAs.
Amy L Welch
IntrapriseTechKnowlogies
+1 405-641-1834
email us here
Visit us on social media:
Facebook
Twitter
LinkedIn
YouTube


Originally published at https://www.einpresswire.com/article/652657930/accounting-research-seeks-to-find-solutions-for-talent-shortage