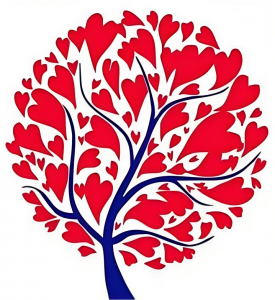 PHILADELPHIA, PENNSYLVANIA, UNITED STATES, November 9, 2023 /EINPresswire.com/ — All American Home Care, a trusted provider of top-tier home health care services, is excited to announce its latest recruitment initiative aimed at expanding its team of dedicated caregivers in the Philadelphia, PA area.
In an effort to meet the growing demand for home care services in the local community, All American Home Care is actively seeking compassionate and experienced individuals to join their team. With a deep commitment to providing exceptional care and fostering a nurturing environment, the company is dedicated to improving the well-being of those in need of personalized home health services.
All American Home Care recognizes that choosing the right home care agency is a critical decision for families. Their services are designed to meet the unique needs of every patient, and they take pride in their team of caregivers who go above and beyond to ensure the comfort and dignity of their clients.
The company's CEO and Founder, Michael Spivak, expressed their mission, saying, "At All American Home Care, we believe in nurturing a community where compassion and professionalism go hand in hand. Our commitment to excellence in home care is not just about meeting the needs of our clients, but also about empowering and supporting our caregivers to make a meaningful difference every day. As we expand across Philadelphia, our focus remains steadfast on providing the highest quality of personalized care that All American Home Care is known for."
Renee Smith, Philadelphia Office Manager at All American Home Care, emphasized the vital role of caregivers, stating, "The heart of our mission at All American Home Care lies in the dedication and passion of our caregivers. They are not just employees; they are the pillars of our success and the embodiment of our commitment to providing exceptional care. As we grow and reach more communities in Pennsylvania, we're not just offering jobs but opportunities to be part of a larger purpose – to bring comfort and care to those who need it most."
The agency offers a wide range of services designed to cater to the unique needs of every patient. Their team of certified and experienced caregivers ensures a higher quality of life for patients receiving care at home. Care plans are tailored to address specific requirements, including speech therapy, physical and occupational therapy, and personal care services.
What sets All American Home Care apart is its commitment to making care available 24/7, including nights and weekends. They understand that health issues and emergencies don't follow a schedule, and their caregivers are always available to provide the necessary support, ensuring the peace of mind of patients and their families.
All American Home Care's caregivers not only bring expertise but also compassion to their roles. They treat patients with the dignity and respect they deserve, recognizing the emotional toll that illness or injury can take on individuals and their families.
In addition to their dedication to individualized care, All American Home Care is deeply involved in supporting local initiatives and charities that promote health and well-being for older adults and those in need of long-term care. By choosing All American Home Care, people will also be supporting a company that is committed to making a positive impact on the community.
The compassionate and dedicated individual interested in making a difference in the lives of those in need are encouraged by All American Home Care to join their team.
To explore career opportunities as a caregiver, individuals can visit their website at https://myallamericancare.com/jobs/caregiver/ and find out how they can be a part of their mission to provide exceptional care in the comfort of patients' own homes.
For updates, follow All American Home Care on Social Media:

Facebook: https://www.facebook.com/allamericanhomecare/

LinkedIn: https://www.linkedin.com/company/all-american-home-care-llc/

Instagram: https://www.instagram.com/allamericanhomecare/
Michael Spivak
All American Home Care
[email protected]


Originally published at https://www.einpresswire.com/article/667467794/all-american-home-care-expands-its-team-of-compassionate-caregivers-in-philadelphia-pa