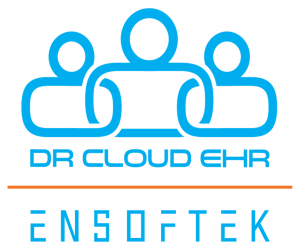 This powerful combination of technology provides clinicians with an effective way to deliver individualized assessments while saving time during the process.
With DrCloudEHR and ASAM's CONTINUUM, thousands more counselors will be able to offer patients and families the best possible care."
— David R. Gastfriend M.D., Chief Architect ASAM CONTINUUM system
BEAVERTON, OREGON, USA, July 19, 2023/EINPresswire.com/ — EnSoftek, a leader in electronic health record (EHR) solutions for behavioral health and addiction treatment providers, is pleased to announce its strategic partnership with the American Society of Addiction Medicine (ASAM). This collaboration will see the integration of ASAM's CONTINUUM software package into the DrCloudEHR platform, providing providers with access to gold-standard quality care solutions for assessing, placing, and treating individuals living with addictions.
In addition to the CONTINUUM software package, EnSoftek has also integrated the ASAM CO-Triage into its DrCloudEHR platform. CO-Triage provides a brief assessment of individuals for substance use problems across each dimension of the ASAM Criteria in order to determine the provisional level of care placement and identify any immediate medical needs.
By incorporating ASAM's reliable quality care solutions into DrCloudEHR, healthcare providers can now efficiently access and carry out comprehensive assessments, design customized treatment plans, suggest suitable care placements, facilitate referrals and document the progress of patients' well-being – all within one platform. This feature alleviates the workload on providers who are facing an increasing number of individuals seeking assistance for substance abuse problems. It enables users to monitor patient progress in real-time, analyze data over time, and enhance the impact of their treatments.
"We are thrilled to partner with ASAM and bring this powerful tool to our clients," said DrCloudEHR Chief Product and Technology Officer Ramesh Nagul, "The integration of the CONTINUUM package into our platform will allow providers to standardize assessment processes, optimize clinical workflow and documentation, improve data collection and exchange, streamline utilization review processes, and ultimately provide better care for those struggling with addiction."
The ASAM CONTINUUM is a computer-guided tool that guides clinical care team members using DrCloudEHR through a standardized ASAM Criteria assessment for individuals with substance use disorders and co-occurring conditions. The tool's validated algorithm calculates an accurate level of care placement and generates two comprehensive patient reports that organize essential patient information including DSM-5TR substance use disorder diagnoses, co-occurring and biopsychosocial considerations for treatment, withdrawal management service needs as well as other critical care needs.
"In the midst of a tragic national drug epidemic, this advance offers hope to patients and families," said David R. Gastfriend M.D., DFASAM. Gastfriend is the Chief Architect of the ASAM CONTINUUM system. "With DrCloudEHR now integrating ASAM's CONTINUUM, thousands more counselors will be able to offer patients and families the best possible care. The ASAM national standard is the most widely-used, evidence-based toolkit for patient assessment. The evidence shows that this structured interview and decision engine yields optimal clinical outcomes. It can also streamline managed care approvals and generate vital data for better system planning to meet the needs of states and counties."
DrCloudEHR's integration of these two powerful tools from ASAM directly enhances providers' ability to assess, place, and treat individuals living with addictions while meeting regulatory standards and utilizing federal grant programs. With this cutting-edge solution now available in their EHR platform, addiction treatment providers have unprecedented access to gold-standard quality care solutions for better patient outcomes.
About the American Society of Addiction Medicine

The American Society of Addiction Medicine, founded in 1954, is a physician-led community for professionals dedicated to preventing, treating, and promoting recovery and remission from substance use disorders. Through unified partnership and collaboration with a diverse community of medical specialists, ASAM provides expert, evidence-based resources and guidance for the continuous innovation, advancement, and implementation of addiction science and care.
About EnSoftek Inc.

EnSoftek is a HealthIT company specializing in health & human services "complex care community" solutions for commercial and government market sectors. We enable value-based care for agencies/providers with our DrCloudEHR cloud-based comprehensive integrated care solution that meets the need for hybrid service delivery, and consumer engagement and increases access to health, recovery, and positive therapeutic outcomes.
EnSoftek's cloud-based DrCloudEHR solution maximizes clinician success, improves engagement, and simplifies work across the entire care continuum, including tracking treatment outcomes. Our community includes mental health, substance abuse, addiction treatment, CCBHC, public health, I/DD, and Veteran Homes.
Follow us on Twitter, LinkedIn, and Facebook.
Scott Borisoff
EnSoftek, Inc.
+1 503-643-1226
email us here
Visit us on social media:
Facebook
Twitter
LinkedIn


Originally published at https://www.einpresswire.com/article/645008544/ensoftek-partners-with-asam-to-help-behavioral-health-agencies-create-quality-care-solutions-for-addiction-treatment