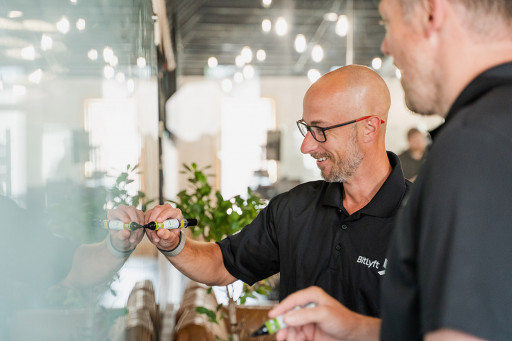 SAINT JOHNS, Mich., March 9, 2023 (Newswire.com) - BitLyft Cybersecurity, a leading provider of managed detection and response (MDR) services, announced today its inclusion as one of the top 500 managed service providers (MSPs) by CRN, a brand of The Channel Company, for 2023. This is the first year BitLyft Cybersecurity received this recognition by CRN for its outstanding services in the MSP space.
The MSP 500 list, published annually by CRN, recognizes the top technology providers and consultants in North America whose forward-thinking approach to managed services is changing the IT landscape. The list is divided into three categories: the MSP Elite 150, recognizing large, data center-focused MSPs with a strong mix of on-premises and off-premises services; the MSP Pioneer 250, recognizing companies with business models weighted toward managed services and largely focused on the SMB market; and the Managed Security 100, recognizing MSPs focused primarily on off-premises and cloud-based security services.
BitLyft Cybersecurity was recognized in the Managed Security 100 category, which highlights companies with a strong focus on security services, including managed security services, threat detection and response, and security monitoring and analytics.
"We are honored for CRN's recognition as one of the top managed service providers," said Jason Miller, CEO and Founder of BitLyft Cybersecurity. "Our team has worked diligently over the last few years to develop a top-notch MDR security offering. This achievement is a testament to the team's hard work and dedication."
For more information on BitLyft's inclusion in the list, visit www.crn.com.
About BitLyft Cybersecurity
Founded in 2017, BitLyft is a managed detection and response provider that is dedicated to delivering unparalleled protection from cyberattacks for organizations of all sizes. Our proprietary cybersecurity platform, BitLyft AIR®, combines the best of people and software to remediate most cyber threats in minutes.
For more information about BitLyft Cybersecurity, please visit www.bitlyft.com.
###
Contact Information:
AJ Morris
Marketing
[email protected]
517-220-0990
Original Source:
BitLyft Cybersecurity Named a Top 500 Managed Service Provider by CRN for 2023