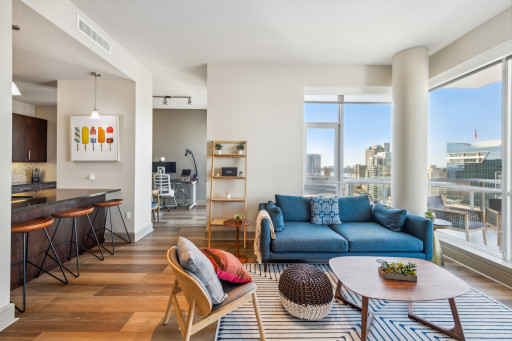 Anyplace Secure provides guests with innovative protection during their temporary housing stay.
Newswire.com
)
Anyplace is excited to announce that it has selected Jacob Street Partners to provide an innovative insurance solution for all of its customers. This partnership will include comprehensive belongings, liability, and accidental damage protection for guests staying in Anyplace accommodations.
Through Jacob Street, guests staying with Anyplace now have insurance coverage in all 50 states and 180 countries globally. This innovative product safeguards personal belongings and mitigates the majority of risk for those staying in short-term housing.
"We have one simple philosophy: provide the best possible stay experience to every guest," said Steve Naito, owner of Anyplace. "We want them to instantly feel at home, and that includes being covered with the same kind of protection they would expect at home."
Naito added: "Our guest's comfort is of the utmost importance, and Anyplace Secure renters insurance is a key factor that can provide peace of mind, so they can truly enjoy the time in their new location."
Elizabeth Soley, President of Jacob Street Partners, stated: "By the very nature of short-term housing, the guest is going through a transition. We love partnering with companies like Anyplace to provide a safety net for when things go wrong and give the guests greater protection. We are excited to be a small but important part of making their guests' stay a success."
About Jacob Street Partners
Founded in 2010, Jacob Street Partners, LLC, is a leading provider of insurance for the global mobility industry, offering a wide spectrum of risk management solutions to meet the needs of the mobile workforce. Insurance services include Property and Casualty, Vacant Dwelling, Life, Health, Transit, and Temporary Housing insurance in all 50 states and 180 countries worldwide. To learn more, visit jacobstreet.com.
About Anyplace
Anyplace is a housing platform built for the work-from-anywhere generation. The company provides flexible-term furnished accommodations designed for productivity and catered to remote workers, corporate business travelers, digital nomads, healthcare professionals, relocators, and more. All apartments are move-in-ready and include a fully equipped home office setup and gigabit internet.
To learn about Anyplace or to find your next apartment, visit www.anyplace.com.
Anyplace Press Inquiries
Joe Frabotta
Director of Marketing
[email protected]
+1-415-350-2012
Contact Information:
Joe Frabotta
Director of Marketin
[email protected]
+1-415-350-2012
Related Files
Anyplace_Logo.png
Press Release Service by
Newswire.com
Original Source:
Anyplace Includes Comprehensive Renters Insurance Through Jacob Street Partners