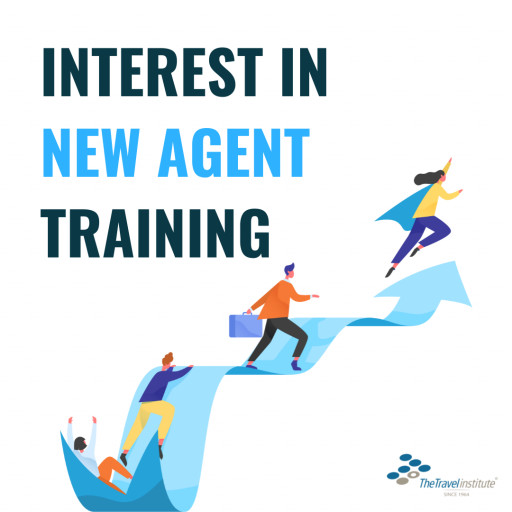 The Travel Institute again dedicates resources and funding to travel agent training this fall
Newswire.com
)
The Travel Institute is reporting interest in its new travel agent training program has surpassed pre-pandemic levels with a 78% increase in attendance for its introductory webinars in 2022 year-to-date over 2019 for the same period. In addition, enrollment in the nonprofit education leader's TRIPKIT℠ introductory training course continue to climb across all markets including colleges, partner agencies, and individuals, further indicating continued broad interest in travel careers.
"Individuals at all stages and walks of life continue to recognize the opportunity to join the travel industry and to set themselves up for success with the right educational foundation when they do it," shared Diane Petras, CTIE, president of The Travel Institute. To accommodate increased interest, The Travel Institute has increased the number of live webinars available each month while also adding an on-demand option.
Petras pointed to two recent non-industry reports that further support the current career opportunity for aspiring new agents: 
US Travel Association's forecast1 estimating $1.05T USD will be spent on travel in the United States in 2022, up from $886B USD in 2021.
The Bureau of Labor Statistics Job Outlook for travel agents2 estimating travel agent employment is likely to grow 20 percent between 2021 - 2031 as the industry replaces thousands of agents who left in recent years. 
"These non-industry reports demonstrate what our travel community has already been experiencing. Travelers are back and they want and need truly professional support. Travel agents able to provide that support are well-positioned for a rewarding and worthwhile career," Petras asserted.
This fall, The Travel Institute is again dedicating resources to help aspiring new agents who want unbiased, cost-effective guidance in getting their travel career started with TRIPKITSM, the industry's long-standing, gold standard in new travel agent education, along with complimentary coaching webinars, advice on travel career options, and other resources. 
After completing TRIPKIT, students take the Travel Agent Proficiency, or TAPSM, exam to confirm mastery of travel industry basics. Recent TAP graduates are featured at Hire Me, enabling agency owners and suppliers to easily connect with educated, new talent. 
While the travel industry does not set standards for agent education, Guida Botelho, CTIE, director of education for The Travel Institute, emphasized the make or break value well-educated agents offer travelers. "Frontline agents are the face of our industry. For the consumer, travel agents facilitate their dream experience OR they don't," Botelho explained.
Those exploring a career in travel or seeking a new agent training solution for their team or students can visit The Travel Institute to learn more and are also invited to join a complimentary New to the Industry webinar, which includes a look inside the course, an overview of new travel agent education, and a roadmap for industry success.
Contact Information:
Shannon Coughlin
Communications
[email protected]
612-719-4784
Press Release Service by
Newswire.com
Original Source:
Interest in Travel Agent Training Surpasses Pre-Pandemic Levels