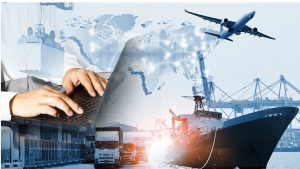 Compunetix is excited to partner with Genesis Systems, our shared commitment to flexibility and innovation makes us uniquely positioned to deliver valuable solutions to the transportation industry."
— Josh Obusek
MONROEVILLE, PA, USA, October 5, 2023 /EINPresswire.com/ — Compunetix, leading developer of innovative communication solutions, is set to exhibit at the American Public Transportation Association's (APTA) TRANSform Conference and Expo in Booth No. 5275, October 9 – 11, in Orlando, Florida. Compunetix will highlight its advanced transportation communication and emergency preparedness solutions throughout the expo.
Compunetix is also excited to announce a new partnership with Genesis Systems to voice enable and integrate their mass communication notification capabilities with our ConferenceManager5v. This partnership will enable the ConferenceManager5v platform to notify hundreds to thousands of people in a crisis or emergency situation.
Transportation organizations face a unique set of challenges and require an immense network of resources to operate successfully. As such, these organizations require technology partners that understand their specific needs. During APTA's TRANSform Conference & Exposition, conference attendees can meet with company representatives in Booth No. 5275 and learn more about transportation and emergency communication solutions. For event information, APTA's TRANSFORM CONFERENCE & EXPO 2023 (aptaexpo.com).
Meet Our Team

Joshua Obusek, Enterprise Sales Operations Manager, has been an integral part of the sales team for over 12 years. Josh's goal is to provide the best experience possible for Compunetix customers and partners, from initial engagement to project completion. Email Josh at [email protected] to set up a meeting during the expo.
Jamie Verble, Director of Channel Sales, is an expert sales executive who has helped develop numerous channel partnerships for Compunetix. Jamie's expansive knowledge of audio, video, and web collaboration solutions has helped partners and customers obtain custom tailored communication solutions. Email Jamie at [email protected] to set up a meeting during APTA.
Marilyn Mauro, Account Executive, has been a positive and successful enterprise team member at Compunetix for over 5 years. Marilyn's expertise in sales and account management has led to an increase in long-term clients. Additionally, she has been consistent in implementing new ideas and best practices within the organization. Contact Marilyn at [email protected] to set up a meeting during the expo.
About Compunetix, Inc.

For over 50 years, Compunetix has been delivering advanced communications solutions all over the world, building and maintaining a reputation for reliability, customer service, product quality, and technological excellence that others simply cannot match. Compunetix is the leading developer of converged VoIP, voice, video, and data collaboration and conferencing applications for service providers, government, and corporate enterprise markets. Combined with world-class support and innovative professional services, Compunetix delivers the right solution, every time. For more information, contact Robert Haley, Director of Marketing, at (412) 858-6209, or visit Compunetix at www.compunetix.com.
About Genesis Systems

Genesis Systems was established in 1984, specializing in the development of telecom related solutions & services for all sizes of businesses and organizations. Right from the start, Genesis established an unchallenged reputation for outstanding customer satisfaction, ease of use, reliability, and ongoing product enhancement. For more information, visit Genesis at www.buygenesis.com.
Robert Haley
Compunetix
+1 412-858-6209
email us here
Visit us on social media:
Facebook
Twitter
LinkedIn
YouTube


Originally published at https://www.einpresswire.com/article/659705512/driving-innovation-compunetix-set-to-exhibit-at-apta-s-transportation-conference-expo