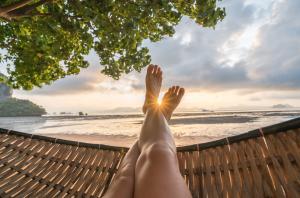 Join Dr. Jason Spector and Florida Foot and Ankle Specialists in Raising Awareness for Foot Health
Foot and ankle wounds can lead to infections that if left untreated, could lead to serious consequences"
— Dr. Jason Spector
FLORIDA, USA, June 29, 2023/EINPresswire.com/ — June marks Wound Healing Awareness Month (WHAM), an annual celebration created by the ABWM Foundation to raise awareness for wound healing and recognize the unique challenges experienced by individuals living with chronic wounds. The month-long celebration was created to bring awareness to the work of wound care specialists and provide educational resources on the topic of wound healing.
The summer season brings with it plenty of outdoor activities, such as camping, beach trips and swimming. However, for individuals with chronic non healing wounds, this can be a difficult time. Not only can it be hard to conceal the wound due to lighter clothing, but also swimming can bring on complications from exposure to contaminated water. To prevent any further issues, it is important to seek treatment and understand the importance of proper foot care.
Individuals afflicted with chronic wounds conditions are affected not only physically , but emotionally and financially as well. To recognize the complexities of wound care, and in honor of this special month, Florida Foot and Ankle Specialists are helping to bring attention to the importance of seeking medical attention for any kind of foot or ankle wounds as soon as possible. Dr. Jason Spector, a board-certified podiatrist, emphasizes that foot and ankle wounds can lead to infections that if left untreated, could lead to serious consequences and that non-healing wounds can be caused by a number of different conditions, such as diabetes, gout, puncture wounds or infections. Dr. Spector's team offer comprehensive assessment and treatment plan aimed at helping those affected by foot and ankle wounds. Following an initial examination the team works at developing a personalized treatment plan tailored towards individual's specific needs which may include antibiotics, topical ointments or creams, wound dressings and possibly surgery if necessary.
With WHAM taking place this month, Florida Foot and Ankle Specialists aims to raise awareness around understanding these common yet serious medical conditions as well as the importance of seeking qualified medical care for proper healing and management.
Brian Vastola
MRB Marketing – SEO and Digital Marketing
+1 954-716-0603
email us here
Visit us on social media:
LinkedIn
Other
Originally published at https://www.einpresswire.com/article/642213549/june-is-wound-healing-awareness-month