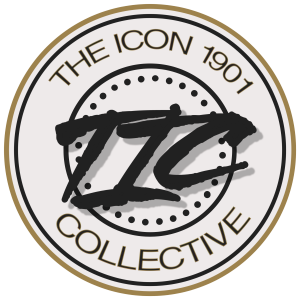 Marc Smith, CEO and former GSU baseball player; Marva Nichols, Chief Marketing and Branding Officer, Miss GSU 1991-1992; and Attorney David Dirks, Jr., Chief Operating Officer
The Icon 1901 Collective and Playbooked Creates An NIL Platform for All HBCU Athletes
Our primary goal is to level the playing field and promote equity in college sports by supporting the growth, development, and brand awareness of HBCU student-athletes."
— Marc Smith, CEO of the Icon 1901 Collective
NEW ORLEANS, LA, USA, August 29, 2023/EINPresswire.com/ — The Icon 1901 Collective announces the launch of the HBCU Icon Exchange, a web platform exclusively designed for all HBCU student-athletes to field and book name, image, and likeness (NIL) income opportunities. HBCU fans, alums, and supporters can book players or entire teams via the HBCU Icon Exchange web platform (iOS and Android compatible) for services like one-on-one live video chats, personalized video shout-outs, and autographed memorabilia purchases, to more elaborate branded content endorsement campaigns and unique on-campus experiences. Powered by PlayBooked's proprietary, fully compliant, secure online platform, the HBCU Icon Exchange offers a safe and supportive NIL marketplace for all HBCU student-athletes.
"Our primary goal is to level the playing field and promote equity in college sports by supporting the growth, development, and brand awareness of HBCU student-athletes," says Marc Smith, CEO of the Icon 1901 Collective."
NIL opportunities hold immense value for HBCU athletes, providing a powerful platform to amplify their personal brands and secure meaningful partnerships with brands. The HBCU Icon Exchange allows athletes to showcase their talents, engage with their communities, and establish themselves as influential figures on and off the field. "Brands benefit from the authenticity, diversity, and unique stories of HBCU athletes, enabling them to connect and engage with a passionate and loyal fan base," says Keith Mitchell, CEO of PlayBooked. "The partnership between HBCU athletes and brands in the NIL landscape unlocks limitless potential for mutual growth, inclusivity, and empowerment."
About The Icon 1901 Collective

The Icon 1901 Collective is an independent and innovative NIL company founded by Grambling State University Alumni; Marc Smith, CEO and former GSU baseball player; Marva Nichols, Chief Marketing and Branding Officer, Miss GSU 1991-1992; and Attorney David Dirks, Jr., Chief Operating Officer, former GSU student leader, and Howard University Law School alumnus. For more information about The Icon 1901 Collective and the HBCU Icon Exchange, contact mailto:[email protected] or visit http://www.TheIcon1901.com.
About PlayBooked

PlayBooked, the technology platform/mobile app of choice for various NIL collectives, including Cal Berkeley, Notre Dame, Michigan, and Auburn, connects college athletes with fans and brands. PlayBooked for Business custom-curates multi-athlete content creation campaigns for brands and licenses its technology platform to collectives and organizations. For more information, visit http://PlayBooked.com or download the PlayBooked app (iOS and Android).
Marva Nichols
The Icon 1901 Collective
+1 888-235-4266 ext. 800
[email protected]
Visit us on social media:
Facebook
Twitter
Instagram
YouTube
Other
HBCU Icon Exchange Promo Video


Originally published at https://www.einpresswire.com/article/652519391/the-hbcu-icon-exchange-web-app-connects-hbcu-student-athletes-with-fans-brands-supporters