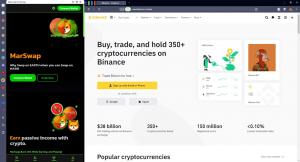 Integrating Shibacals and various other projects into the Web Browser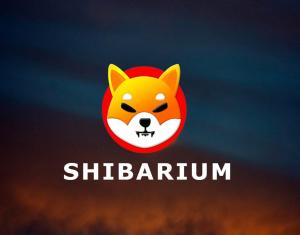 Shibarium is here
As the digital landscape undergoes a paradigm shift, one standout innovation has captivated the attention of tech enthusiasts worldwide: Cryptiq Web3 Browser

Shibarium Chit Chat: Where the pulse of the decentralized world beats and conversations shape the future of Shibarium: www.shibarium.cc"
— No one important
LONDON, UNITED KINGDOM, August 18, 2023/EINPresswire.com/ — As the digital landscape undergoes a paradigm shift, one standout innovation has captivated the attention of tech enthusiasts worldwide: the Cryptiq Web3 Browser. Designed with cutting-edge capabilities, this browser is not only setting new benchmarks in the decentralized web world but is also perfectly aligning with the rapidly growing Shibizens movement within the Shibarium ecosystem.
Unleashing Next-Gen Browsing Capabilities
Cryptiq's prowess extends beyond mere browsing. Here are some standout features that differentiate this Web3 browser:
Seamless Integration: Cryptiq is developed to easily integrate with various decentralized applications (dApps) on the Shibarium blockchain. This ensures users enjoy a hassle-free experience across platforms.
Enhanced Security Protocols: With rising concerns about digital privacy and security, Cryptiq boasts robust encryption techniques ensuring user data remains uncompromised and transactions are secure.
User-Centric Design: Emphasizing the need for an intuitive interface, Cryptiq promises a user-friendly experience even for those new to the world of Web3.
Wallet Integration: Understanding the pulse of the decentralized market, Cryptiq has seamlessly embedded a crypto wallet feature, streamlining transactions and digital asset management.
Aligning with the Shibizens Movement
The Shibizens movement, a dynamic community advocating for decentralization and user empowerment within the Shibarium ecosystem, has found a natural ally in Cryptiq.
The movement's ethos revolves around transparency, user agency, and the boundless possibilities of a decentralized internet. Cryptiq's Web3 browser, with its emphasis on accessibility, empowerment, and security, perfectly embodies these principles.
As Shibizens continue their mission to bring about meaningful change in the online realm, tools like Cryptiq become invaluable. Such platforms not only facilitate easier navigation of the decentralized web but also resonate deeply with the movement's core beliefs.
A Perfect Symmetry in a Decentralized World
The symbiotic relationship between Cryptiq and the Shibizens movement underlines a larger narrative. As the world leans towards decentralization, the need for tools that champion this cause becomes paramount. Cryptiq, with its advanced capabilities, stands at the forefront of this change, acting as a beacon for those aligned with the Shibizens' ideals.
With both entities set to shape the future of the Shibarium ecosystem, the fusion of Cryptiq's technological marvel and the Shibizens movement's ideals promises an exciting journey ahead for all.
Shibarium Blockchain News
Shibarium Blockchain News
email us here
Originally published at https://www.einpresswire.com/article/650661617/cryptiq-web3-browser-an-iconic-tool-for-the-growing-shibizens-movement-on-shibarium