Nemanja Avlijas, CEO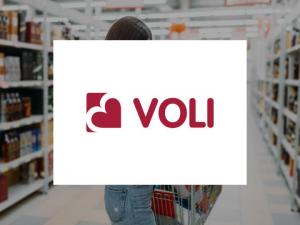 Voli Trade, Leading Supermarket Chain in Montenegro
SQL4Me – Translate text into SQL effortlessly with NLP-powered BI tool by ASW. Explore data, make informed decisions, and unlock the power of your data.
LAS VEGAS, NEVADA, June 29, 2023/EINPresswire.com/ — Introducing SQL4Me: Cutting-Edge BI Tool that Harnesses NLP Technology to Translate Text into SQL and Unlock the Power of Data.
ASW, one of the leading software development companies in the SEE region, is thrilled to announce the launch of SQL4Me, a revolutionary BI tool that leverages Natural Language Processing (NLP) technology to seamlessly translate text-based queries into SQL. With a strong presence in international markets, ASW is excited to offer SQL4Me to clients worldwide.
In today's fast-paced business environment, data-driven decision-making is crucial for success. However, not everyone possesses the technical expertise to extract valuable insights from vast amounts of data using complex SQL queries. SQL4Me eliminates this barrier by empowering users to interact with their databases using natural language, significantly simplifying the data exploration process.
Key features of SQL4Me include:
1. NLP-powered Text-to-SQL Translation: SQL4Me employs state-of-the-art NLP algorithms to accurately interpret natural language queries and automatically convert them into SQL code, saving valuable time and effort.
2. Query Optimization: SQL4Me goes beyond translation by automatically optimizing SQL queries for enhanced performance, ensuring faster and more efficient data retrieval.
3. Intuitive User Interface: With its user-friendly interface, SQL4Me provides a smooth and intuitive experience, making it accessible to both technical and non-technical users.
4. Language Support: SQL4Me supports multiple languages, allowing users to query their databases in their preferred language.
"We are excited to introduce SQL4Me, a game-changing BI tool that bridges the gap between business users and complex data analytics," said Nemanja Avlijas, CEO at ASW. "By harnessing the power of NLP technology, SQL4Me empowers users to effortlessly translate their business questions into actionable SQL queries, unlocking the potential of their data and driving informed decision-making."
SQL4Me is set to revolutionize the way organizations interact with their data, streamlining the query process and empowering users at all levels to extract valuable insights. Whether you are a business analyst, data scientist, or executive, SQL4Me will enhance your ability to explore and understand your data quickly and effectively.
"You have gained our trust thanks to your diligent approach to everything you do. There is no improvisation with you, and that is what we have in common," stated Ilija Bokan, IT Director at Voli Trade D.O.O, "ASW brings together a team of efficient, educated, and reliable individuals, and our trust is built upon them, along with their modern technological solutions."
About ASW: With a rich history spanning 30 years, ASW is a trusted and renowned software development company that has been at the forefront of delivering innovative IT solutions. We take pride in developing our own cutting-edge software solutions and have established a strong global presence, with a particular focus on the South-Eastern European (SSE) region. As we embark on the next phase of our journey, we remain committed to our core values of innovation, collaboration, and customer-centricity. At ASW we believe that the true measure of our success lies in the satisfaction and success of our clients. We take great pride in delivering exceptional solutions and forging long-lasting partnerships.
For more information about SQL4Me and to request a demo, please visit sql4.me.
Slobodan Arsić
ASW
[email protected]
Visit us on social media:
LinkedIn
Originally published at https://www.einpresswire.com/article/642189315/introducing-sql4me-cutting-edge-bi-tool-that-harnesses-nlp-technology-to-translate-text-into-sql