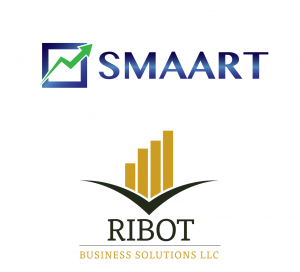 "SMAART Company acquires Ribot Business Solutions, gaining 1,695 clients and $1M in revenue; eyes next acquisition with 6,000 clients in November 2023."
We're thrilled to embrace Ribot's legacy, expanding our reach and setting the stage for our next growth milestone in November. The future is SMAART."
— Anthony Gonzalez
MIAMI, FL, USA, August 29, 2023/EINPresswire.com/ — Leading full-service accounting firm SMAART Company is thrilled to announce the recent acquisition of Ribot Business Solutions. This significant acquisition positions SMAART for accelerated growth in the region, reinforcing its commitment to providing top-tier financial solutions to businesses of all sizes.
Founded by the esteemed Mr. Roy Ribot, Ribot Business Solutions has stood as a testament to impeccable service, diligence, and professional acumen in the industry. Over the years, Roy's vision, tenacity, and dedication transformed his once-small venture into a major player in the business solutions domain. His unwavering commitment to excellence and customer satisfaction has been a guiding light, setting benchmarks for others to emulate.
SMAART Company's CEO commented on the acquisition, "It's not just about the numbers. While this acquisition indeed brings an additional 1,695 clients and is projected to add $1 million in revenue post the transition phase, it's the legacy and reputation of Ribot Business Solutions that truly excites us. Roy Ribot has built an institution, and we are honored to carry his torch forward."
Under Mr. Ribot's leadership, Ribot Business Solutions has cultivated an expansive client base, offering a diverse range of services tailored to meet unique business needs. The team's client-centric approach and unparalleled expertise have been instrumental in driving the company's consistent growth trajectory.
In keeping with SMAART's ambitious growth strategy, the company is also pleased to provide a forward-looking statement about its next significant acquisition set to take place in November of 2023. This forthcoming venture will incorporate an additional 6,000 clients into the SMAART family and is expected to infuse an impressive $2.5 million in revenue following the transition period.
For SMAART, each acquisition signifies more than just business growth. It's a merging of shared values, goals, and ambitions. Both firms share an unwavering commitment to their clients and strive for excellence in every endeavor. SMAART Company is confident that with the combined strengths of both firms, they are better positioned to serve their clients and the greater Miami business community.
SMAART Company extends a warm welcome to the clients and staff of Ribot Business Solutions and assures a seamless transition, with the continued level of excellence they've come to expect.
**About SMAART Company:**

Established in 2018, SMAART Company is a leading full-service accounting firm based in Miami, specializing in [specific services, e.g., tax planning, audit & assurance, business advisory]. With a proven track record of excellence, SMAART has become the go-to partner for businesses seeking robust financial solutions. For more information, visit www.smaartcompany.com.
Jennifer De La Vega
SMAART Company
+1 305-819-3675
[email protected]
SMAART Company Bookkeeping and Accounting Intro Video
Originally published at https://www.einpresswire.com/article/652641384/smaart-company-announces-the-acquisition-of-ribot-business-solutions