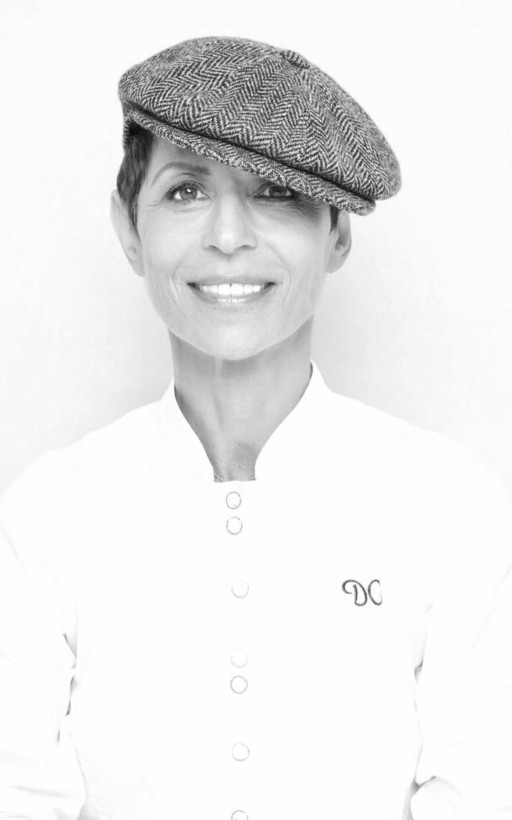 This February, the revitalized Atelier Crenn dining room reopens with help from renowned production designer Ethan Tobman
SAN FRANCISCO, January 19, 2023 (Newswire.com) - Atelier Crenn has announced plans to reimagine itself in early 2023. After 12 years of drawing inspiration from her own childhood and personal journey, Chef Dominique Crenn's flagship restaurant will evolve along with her, complete with a renovation of the dining room and pescatarian tasting menu. Although new in concept and design, the restaurant's story continues to be deeply personal to Crenn. Lifting the veil on the next chapter of her career, the reborn Atelier Crenn will focus on California — the place that she now considers home.
The menu will celebrate California's rich bounty, highlighting plants, fish, and seafood local to the place. The inspiration for Crenn, however, goes deeper than the ingredients listed on the menu. Guests will embark on a journey that guides them through different times and places, highlighting the beauty of California's landscape both geographically and culturally. "California's multitude of cultures, flavors, and ideas is what drew me here," Crenn says, "and this menu is an ode to the place that I consider home. I want guests to see the beauty that is California and I want to help tell the stories that are often untold." Guests can also expect to see local produce from Crenn's own Bleu Belle Farm on the new menu.
Crenn's recent work as chief technical consultant on Searchlight Pictures' The Menu introduced Crenn to production designer Ethan Tobman. After their instant friendship was born, Tobman agreed to renovate the dining room of Atelier Crenn. "This collaboration was written in the stars," says Tobman, "and to be able to bring Chef Crenn's beautiful vision to life is such an honor. She is an inspiration to me and so many others." Tobman is well-known for his work in films and music, working frequently with Taylor Swift and Beyoncé (Lemonade, Black Is King).
Atelier Crenn plans to reopen to the public in February of 2023.
About Atelier Crenn & Dominique Crenn:
Founded by Dominique Crenn and Juan Contreras in 2011, Atelier Crenn quickly garnered success earning three Michelin stars in 2018, making Crenn the first woman in the United States with the honor. She appeared with her team on season two of the Netflix documentary series Chef's Table as well as Iron Chef: Quest for an Iron Legend. Crenn currently holds a total of four Michelin stars, three for her flagship restaurant Atelier Crenn and one for Bar Crenn. Further accolades include the James Beard Foundation Award of Best Chef: West in 2018 and a 2021 World's 50 Best Icon Award.
Follow Atelier Crenn:
Instagram @atelier.crenn
Follow Bar Crenn:
Instagram @barcrenn
Follow Petit Crenn:
Instagram @petitcrenn
Follow Dominique Crenn:
Twitter @dominiquecrenn
Instagram @dominiquecrenn
Contact Information:
Nicole Dort
Project Manager
[email protected]
209-261-9154
Original Source:
Atelier Crenn Plans New Vision for 2023