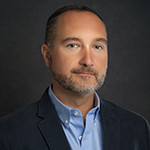 Gregg Manning promoted to COO and Marco Sawrey joined ICI as VP of Sales After Another Record Year Offering Global Health, Life, and Travel Insurance to Individuals and Groups
BOSTON - January 6, 2023 - (
Newswire.com
)
International Citizens Insurance (ICI), the leading international insurance broker, is excited to announce the promotion of Gregg Manning to the position of Chief Operating Officer. Mr. Manning has previously served as Vice President of Operations since joining the firm in 2015. Under Gregg's leadership, the company has become the leading international insurance brokerage in the USA for individual international health insurance plans. More recently, he has helped move the company into new lines of business, including international life insurance and global group benefits. Previous to joining ICI Mr. Manning worked for a variety of companies, most significantly at Edvisors as Vice President of Product. 
The company is also happy to welcome Marco Sawrey as VP of Sales. Marco is charged with leading its growing sales teams to improve service to its global clientele while improving the team's overall performance. Previous to joining ICI, Mr. Sawrey was VP, Latin America and Global Retail Development with Syndigo. His experience also includes various roles at Amazon and Fortis Investors. 
"Our team continues to grow and get better. Mr. Manning has earned a long overdue promotion," said Joe Cronin, President of ICI. "He has been the number one reason for our growth over the last seven years, including three years in the Inc. 5,000 list of Fastest Growing Companies. Marco is another strong addition to our team and is already positively impacting performance and client satisfaction."
About International Citizens Insurance
International Citizens Insurance (www.InternationalInsurance.com) is owned and operated by International Citizens Group, Inc. The company's mission is to educate consumers on the value of global medical, life, and travel insurance while providing a resource to research, compare, and purchase plans for their relocation abroad or international trip. The company offers expatriate plans, international health insurance, international group benefits, travel insurance, and insurance for international employees. 
Contact Information:
Joe Cronin
President
[email protected]
617-500-6738
Press Release Service by
Newswire.com
Original Source:
International Citizens Insurance; Promotions and New Hires