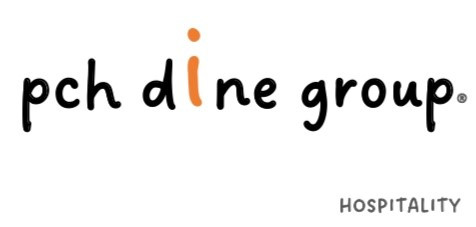 BEVERLY HILLS, Calif., March 10, 2023 (Newswire.com) - PCH Dine Group LLC has announced the addition of Executive Chef Raul Plascencia and CFO Albert Cazares who are part of the brand expansion of SOUVLA TAVERNA (Greek and Seafood Restaurant) for the West and East Coast markets.
Chef Raúl Plascencia has lived much of his life in California, preparing his passion of Mexican food. Elchicharrón in green sauce is one of its star dishes, as are shrimp tacos in salsa macha. "I like the vibe of street food that is translated to my cooking style," said Chef Raul.
He has spent recent years perfecting the Greek cuisine "From the Greek chefs I have learned use fresh ingredients to achieve outstanding dishes," said Chef Raul.
Chef Raul's multiculture soul is reflective to his cooking style and aligns with PCH Dine Group's mission statement: pch dine group® has one mission: Unite the World through our Core Philosophies: Hospitality, Joy, and Passion, with the power of food. Welcome to our Table!
"I am excited to join the PCH Dine Group team. I believe PCH Dine Group's core philosophies and their current expansion plans are tremendous and I'm excited to be part of the Journey," commented Plascencia.
CFO Albert Cazares is responsible for finance, accounting, business intelligence and overall business operations. As a senior member of the executive team Cazares reports directly to CEO Demetri Nikolopoulos.
"I am very excited to join the PCH Dine Group team. I believe the potential for growth and value creation is tremendous, given the smart and passionate people, strong technology, and niche footprint. I am confident that we can develop and execute plans to drive consistent growth. I look forward to becoming part of the PCH Dine Group family and partnering with the team to build the business," commented Cazares.
Cazares has more than 25 years of extensive financial and operational experience. Prior to PCH Dine Group Cazares served 20 years in the wholesale mortgage lending industry.
About The SOUVLA TAVERNA Brand
SOUVLA TAVERNA® brings modernized Greek dishes while staying true to the signature tastes of the Greek table, respecting the pure flavor of the woodsy scent from wild oregano. We are driven by the concept of "philoxenia", the art of making a stranger a friend.
With simply prepared cuisine featuring exceptional ingredients, a vibrant setting and an eye on design, dining with us is more than a meal; it's an experience.
Welcome "καλωσορίσατε" to our table OPA!
"We are excited to have Mr. Albert Cazares and Mr. Raul Plascencia to join PCH Dine Group. They complement our strong performance-oriented culture, and we believe their impressive reputation for execution and achieving results makes them the right choice to be part of our brand growth plan," said Demetri Nikolopoulos, CEO of PCH Dine Group.
For more information visit www.pchdinegroup.com
Contact Information:
Media Group
[email protected]
18052634665
Original Source:
PCH Dine Group LLC Announces Brand Expansion for the West and East Coast Markets With the Addition of Executive Chef and CFO