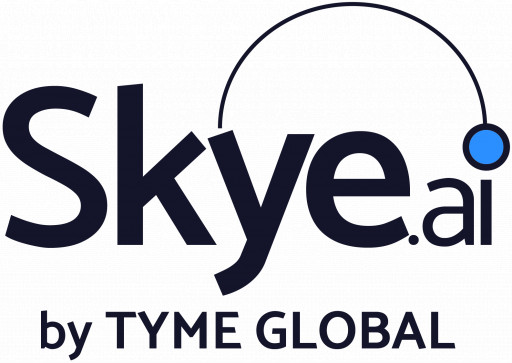 Tyme Global's AI-powered virtual agent provides guest services without human interaction.
NEW YORK - August 9, 2022 - (
Newswire.com
)
Tyme Global today announced the launch of its virtual agent, Skye, an addition to its menu of remote staffing services.
Skye uses Artificial Intelligence (AI) to understand conversational language and recognize intent. As a result, guests can interact naturally with Skye as if speaking with a human operator. Calls, texts, and emails are answered immediately with no wait time.
Skye fields frequently asked questions and basic requests so that on-site staff can focus on in-person interactions. For example, if a caller needs the check-in time, directions, or more towels, Skye can handle the requests easily, bypassing the front desk. The system can add entries into ticketing systems such as housekeeping or maintenance dispatch to fulfill each request. Further, calls can be augmented by sending appropriate links to a guest's cell phone, such as maps and directions or restaurant reservation portals. If a guest wishes to speak to a live person, Skye transfers the call to an in-house or off-site agent.
Equipped with a variety of voices and accents, Skye is customized to match the client's brand. Additionally, each property can add as many localized elements as they wish. Like a concierge, Skye can provide information such as the nearest pharmacy (with a map), where to find a good slice of pizza, and how to get tickets for a show.
Tyme Global CEO Ryan Levin said, "With the hospitality industry experiencing a staffing crisis, it's more important than ever to keep guests happy. One way to do that is to prevent frequently asked questions and basic requests from ever reaching the front desk. With Skye, guests get their needs met without sitting on hold. And hotels don't have to worry about hiring more people. It's a win-win."
Skye's ability to bypass the front desk offers on-site teams the freedom to focus on in-person interactions and escalations. Quickly resolving routine inquiries leads to greater customer satisfaction. Skye by Tyme Global is helping to solve the staffing problem at a fraction of the cost of recruiting, training, and managing personnel.
###
Tyme Global offers over a decade of exceptional hospitality service and sales expertise through remote staffing solutions for voice, text, and email. We remove the burden of recruiting, onboarding, and managing on-site staff by providing highly trained off-site agents. Our offerings include PBX/Guest Services, Email Inbox/Data Services, Central Reservations, and a virtual agent, Skye, to field FAQs and basic requests. Our native English-speaking and bilingual workforce are held to the 5-star Forbes service standards. Fast, flexible, and fully customized, our teams operate using state-of-the-art technology to provide the highest quality customer care. For more information, visit tymeglobal.com.
Media Contact:
Sheena VanDeVanter, Director of Marketing
(512) 921-0264
Press Release Service by
Newswire.com
Original Source:
Skye Virtual Agent Eases Front Desk Pressure, Improves Hotel Guest Experience