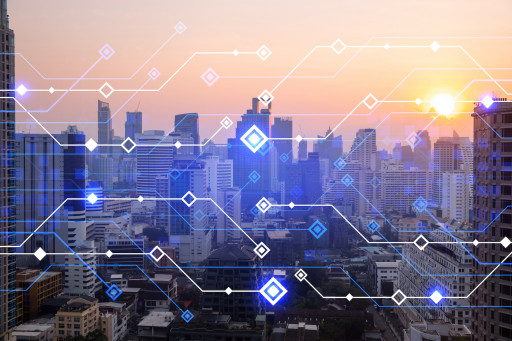 Hospitality industry innovators' partnership will benefit hotel labor management and provide multi-property analysis, panic buttons and safety systems.
ARCADIA, Calif., April 7, 2023 (Newswire.com) - WrkSpot, an innovator in hotel operations and panic solutions, has announced a robust two-way integration with HotelKey, a next-generation hospitality management system platform.
The strategic partnership between the companies supports the integration of WrkSpot's hotel productivity, labor management and compliance application with HotelKey's hospitality management system. The integration allows seamless data transmission, reduces paperwork and eliminates information gaps between two critical aspects of the hospitality business.
"HotelKey is a fantastic HMS, and we're proud to be entering this relationship," said Raja Epsilon, CEO of WrkSpot. "Our integration will increase automation and streamline the total hotel experience. Together we will help hoteliers optimize operations and maximize revenue. We are excited for a successful integration and partnership."
The companies say their partnership essentially reinvents hotel operations by seamlessly combining operations with labor management and compliance at the property level or across multiple properties. With a single SaaS solution, hoteliers will be able to get work done more effectively and efficiently.
"HotelKey and WrkSpot's integration showcases the common goals between our companies, streamlining management and operations, while improving guest experience," said HotelKey Sr. Director of Sales & Marketing Katrina Stephenson. "We look forward to combining our technology with the capabilities of WrkSpot."
WrkSpot is a SaaS software solution for managers paired with an app for line employees. It provides managers with live data on scheduling, clock-in/clock-out status, room status and employee locations, allowing remote monitoring of staffing, tasks, and performance. WrkSpot's intuitive dashboards and reports provide actionable data for its robust budgeting and forecasting tools. And its comprehensive panic solutions secure properties and safeguard staff.
HotelKey is a fully integrated suite of hospitality products that power both property and central reservation management for everything from individual hotels to large hotel chains. It distributes inventory globally, accepts reservations through call centers, property systems, booking engines, native websites, and OTAs and GDS channels. It also assists companies in accepting card payments, running captive retail and food and beverage outlets, and more. More than 12,000 contracted hotels, including four hotel chains and more than 500 independent properties, are HotelKey clients.
To learn more about how WrkSpot and HotelKey can improve efficiency and profitability, visit https://www.wrkspot.com/product and https://www.hotelkeyapp.com.
About WrkSpot®
WrkSpot is reinventing hotel operations by seamlessly combining operations with labor management and compliance at the property level or across multiple properties, all in a single SaaS solution. Hotel owners, managers & management companies across the United States use WrkSpot to better connect, collaborate, and document across roles and teams, increasing efficiency, effectiveness, and visibility into what is really happening at their properties. For more information, visit www.wrkspot.com.
About HotelKey
HotelKey was founded in 2015 and today counts four large enterprise chains among its clients, including G6 Hospitality, Extended Stay America & Red Roof Inn. HotelKey's client portfolio includes roughly 400,000 rooms live and over 12,000 hotels under contract, including 500 independent hotels, mainly in the U.S. In addition to its industry-leading PMS solution, HotelKey also offers an enterprise-grade central reservations system and point-of-sale system, along with a host of other products and services specifically designed for the hospitality industry. For more information, visit hotelkeyapp.com, and connect with HotelKey on LinkedIn, Instagram, Facebook and Twitter.
ⓒ 2023 WrkSpot Corporation. All rights reserved. For further information: [email protected]
Contact Information:
Maria Penaloza
[email protected]
Original Source:
WrkSpot Announces Two-Way Integration with HotelKey