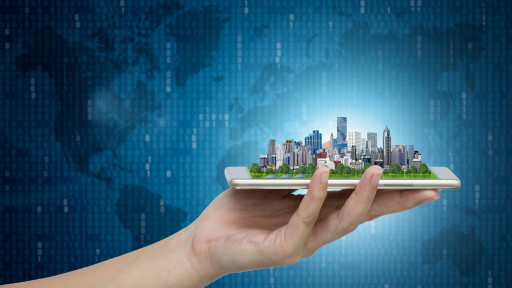 Smartphones have become an integral component of the growth of hotel productivity and ensure employee safety and engagement.
ARCADIA, Calif., May 2, 2023 (Newswire.com) - WrkSpot's CEO and Founder, Raja Epsilon, and his team have produced an employee mobile app that transforms hotel operations by saving time, empowering employees, and providing a better guest experience.
"When employees are happy with their work, they give better customer service," Epsilon said. "Historically, there has been a lack of employee engagement in the hotel industry. That's why providing employees with a mobile app geared for them and their workflow fixes this problem and results in a better guest experience."
According to PhoneSuite, the hospitality industry is being pressured to evolve because customers are expecting faster service. "If you look at hotel operations, we see that the guest experience is at the top of the funnel," Epsilon said. "Everyone talks about the guest experience, and what we tend to forget is the people who drive that experience are the hosts, which are the hoteliers."
WrkSpot's app incorporates hotel productivity and operational efficiency while providing advantages for employees, including hotel safety.
"Say, for example, that a high-stress situation is occurring, and the WrkSpot app shows that an employee in Room 303 has not moved at all for 10 minutes," Epsilon said. "We may not know if this employee is ill or unconscious; however, the app will be able to pinpoint this employee's exact location, allowing the hotel to send vital aid to them."
Additionally, the WrkSpot app allows hotel employees to quickly and efficiently take pictures, videos, and voice recordings as they do their job, providing them the ability to rapidly flag and take care of any mishaps. With this technology, hoteliers can identify potential issues as well as the exact location of any occurrence that requires immediate attention.
With the cost of smartphones decreasing every year, a budget smartphone starting at $120, for example, can be an effective investment for hotel labor management. "A hotel operator can pay off a budget smartphone of $120 at as little as $5 per month for two years. For those $5, the employee is now empowered with a variety of tools that make it easier to complete their jobs and also provides an equal playing field between the host and the guests," Epsilon said.
Current Utility and the Future of Smartphones
Smartphones have become the Swiss knife of everyday life. Starting from staying connected with near and dear ones, to managing daily health activities, banking with biometric authentication, scheduling, flashlight, QR code scanning of a digital menu, digital ticketing and much more - without a smartphone, it's impossible to stay current and efficient in this digitally connected world. Depriving a housekeeper access to smartphones in the USA while the rest of the world has been much more progressive is a major setback - especially with the USA being such an advanced nation. The future of smartphones is rapidly evolving and modern technology will soon invade the hotel backoffice operations. In a matter of months, 5G connectivity of gigabit speed will be the norm. In a decade, 6G speed of terabyte will be the new norm. Battery usage issues in phones will soon be revolutionized where wireless charging will be the norm and smart applications will empower hotel employees to match the smart guest. It is time hotel owners take a bold step and give hotel employees smartphones to carry the power of technology in their pockets and not on spreadsheets and manual paper.
WrkSpot's app can also make employees more efficient by signing a policy on the phone instead of having to walk back to the office to deal with hotel compliance issues. "If you need an important document to be signed, you can have the employee sign within a few minutes using their phone, and you can be immediately compliant," Epsilon said. "A smartphone is such a powerful tool that carries end-to-end workflows, whether it's documents, training, or managing their timecard."
About WrkSpot
Founded in 2017, WrkSpot is the developer of a revolutionary software suite for hotel portfolio management that integrates HRIS, operations management, and communication in a single app. By managing and engaging staff, controlling costs, streamlining operations, and improving compliance and safety, WrkSpot allows hotel managers to avoid being bogged down by the unavoidable details of hotel operations.
To learn more about WrkSpot, please visit https://www.wrkspot.com.
Contact Information:
Maria Penaloza
[email protected]
Original Source:
WrkSpot Pioneers New Vision of 'Smart Hotels' Through Employee Mobile App to Streamline Hotel Operations