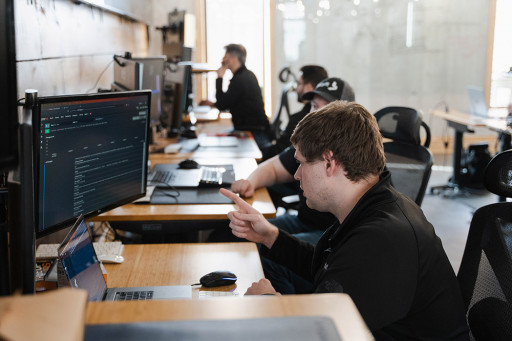 SAINT JOHNS, Mich., March 30, 2023 (Newswire.com) - BitLyft Cybersecurity, a provider of managed detection and response services, announced today its achievement of SOC 2 Type II compliance in accordance with the American Institute of Certified Public Accountants (AICPA)'s standards for SOC for Service Organizations, also known as SSAE 18. Achieving this standard with an unqualified opinion serves as third-party industry validation that BitLyft Cybersecurity provides enterprise-level security for its customer's data.
SOC 2 Type II compliance is an industry-standard report issued by an independent auditor that provides assurance to a company's clients that it meets the trust services criteria for security, availability, processing integrity, confidentiality, and privacy. BitLyft Cybersecurity was audited by Prescient Assurance, a leader in security and compliance attestation for B2B, SAAS companies worldwide. This certification is essential for companies that handle sensitive client data and require the highest level of cybersecurity and data protection.
"Obtaining SOC 2 Type II certification is a significant milestone for the company," said Jason Miller, CEO, and Founder of BitLyft Cybersecurity. "One of our core values at BitLyft is trust. This certification demonstrates our commitment to go above and beyond standard protocol to protect our customers."
Mike Skeith, Security Operations Center Director at BitLyft, added, "We are thrilled to have achieved SOC 2 Type II certification. This certification validates our stringent security controls, including our policies, procedures, and technical safeguards. Our team worked diligently to obtain this certification, and we are proud of their efforts."
BitLyft Cybersecurity's SOC 2 Type II certification provides clients with a higher level of assurance regarding the effectiveness of the company's cybersecurity services. The certification also allows BitLyft Cybersecurity to meet the stringent security requirements of regulated industries, such as healthcare and finance.
About BitLyft Cybersecurity
Founded in 2017, BitLyft is a managed detection and response provider that is dedicated to delivering unparalleled protection from cyberattacks for mid-enterprise organizations. Our proprietary cybersecurity platform, BitLyft AIR®, combines the best of people and software to remediate most cyber threats in minutes.
For more information about BitLyft Cybersecurity, please visit www.bitlyft.com.
Contact Information:
AJ Morris
Marketing
[email protected]
517-220-0990
Original Source:
BitLyft Cybersecurity Attains SOC 2 Type II Compliance for Its Managed Security Services