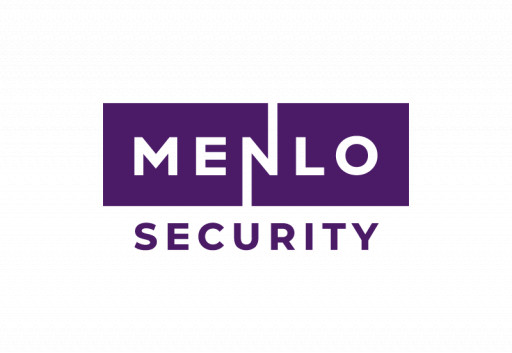 MOUNTAIN VIEW, Calif., May 8, 2023 (Newswire.com) - Menlo Security, Inc. ("Menlo Security"), a leading cloud security company, announced today that CRN®, a brand of The Channel Company, has named Lauren Wolff, Senior Partner Marketing Manager, to the Women of the Channel list for 2023. Every year, CRN recognizes women from vendor, distributor, and solution provider organizations whose expertise and vision are leaving a noticeable and commendable mark on the technology industry.
The CRN 2023 Women of the Channel honorees bring their creativity, strategic thinking and leadership to bear in a variety of roles and responsibilities, but all are turning their unique talents toward driving success for their partners and customers. With this recognition, CRN honors these women for their unwavering dedication and commitment to furthering channel excellence.
In her role at Menlo Security, Lauren uses her 20 years' marketing and cybersecurity experience to design and implement global partner programs. Among her many accomplishments at Menlo Security, she successfully launched the company's Partner Relationship Management Software and updated its Boost! Channel Program. Menlo Security has seen rapidly accelerating channel growth since the launch of the newly expanded Boost! Channel Program, with more than a 100% increase in new business deal registrations in the first quarter of 2023 alone and growth into key regions, including Australia, Europe, the Middle East (EMEA), Japan and North America.
Menlo Security's Boost! Channel Program moves beyond the transactional channel partner and focuses on enabling the best retention-focused partners. This allows partners to drive adoption, continue to deliver a better customer service and enables partners to up-sell and cross-sell.
"We are ecstatic to announce this year's honorees and shine a light on these women for their significant achievements, knowing that what they've accomplished has paved the way for continued success within the IT channel," said Blaine Raddon, CEO of The Channel Company. "The channel is stronger because of them, and we look forward to seeing what they do next."
"Having Lauren Wolff recognized as a member of the CRN 2023 Women of the Channel is no surprise to us. She's passionate about helping our distributors, resellers, systems integrators and MSSPs understand how the threat landscape is changing so they can properly support their customers. Lauren brings a shoot-for-the-moon drive to our partner initiatives that we're extremely proud of," said Todd Wilson, VP of Global Channels at Menlo Security.
The 2023 Women of the Channel list will be featured in the June issue of CRN Magazine, with online coverage starting May 8 at www.CRN.com/WOTC.
About Menlo Security
Menlo Security protects organizations from cyberattacks by eliminating the threat of malware from the web, documents, and email. Menlo Security's patented Isolation-powered cloud security platform scales to provide comprehensive protection across enterprises of any size, without requiring endpoint software or impacting the end user experience. Menlo Security is trusted by major global businesses, including Fortune 500 companies, eight of the ten largest global financial services institutions, and large government institutions. The company is backed by Vista Equity Partners, Neuberger Berman, General Catalyst, American Express Ventures, Ericsson Ventures, HSBC, and JP Morgan Chase. Menlo Security is headquartered in Mountain View, California. For more information, please visit www.menlosecurity.com.

About The Channel Company
The Channel Company enables breakthrough IT channel performance with our dominant media, engaging events, expert consulting and education, and innovative marketing services and platforms. As the channel catalyst, we connect and empower technology suppliers, solution providers, and end-users. Backed by more than 30 years of unequaled channel experience, we draw from our deep knowledge to envision innovative solutions for ever-evolving challenges in the technology marketplace. www.thechannelcompany.com
Follow The Channel Company: Twitter and LinkedIn.
© 2023. CRN is a registered trademark of The Channel Company LLC. All rights reserved.
Contact Information:
Sarah Hawley
[email protected]
+1 480.292.4640
Sarah Hawley
[email protected]
480-292-4640
Original Source:
CRN's 2023 Women of the Channel Honors Lauren Wolff of Menlo Security