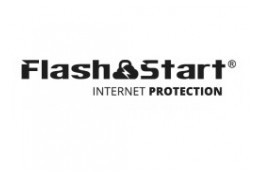 MILAN, May 3, 2023 (Newswire.com) - FlashStart, a company specializing in browsing protection solutions, is releasing its Internet Threat Report 2023, an analysis of data obtained from the FlashStart platform.
FlashStart's Internet Threat Report 2023 shows the total number of blocks is about six billion, averaging one blocked site per every 50 requests. Out of the blocked sites or pages, 48.5 percent contained an explicit threat.
Considering the variation in data between the months of July, August, and September 2022 compared to October, November, and December, the FlashStart report shows a sharp increase in phishing attacks. FlashStart interprets these figures as a shift in attack strategy. Indeed, it appears that attacks with a ransomware target aimed at large companies and institutions are giving way to unstructured "random" attacks, often carried out by inexperienced groups or individuals, aimed solely at fraud and immediate gain.
Constantly evolving, FlashStart's DNS filtering platform has also recently integrated the monitoring of attacks on the Android platform, detecting figures that are not yet worrisome but are clearly growing.
Finally, the new geoblocking filter, along with the Threatmap made available by FlashStart, which provides a real-time view of attacks, allowed for the analysis of the most "dangerous" nations, i.e., those where the largest number of malicious domains reside. From this point of view, no major news: the U.S. and China are confirmed as the nations where the most dangerous sites reside. This is followed by some increase in Russian and Ukrainian domains, illustrating that cyberattacks increasingly fit a component of a broader political strategy. Specifically, the findings indicate that the U.S. is the home of botnets, while malware-type activities are concentrated in China.
"The clear prevalence of attacks carried out from the spreading of an infected link," says Francesco Collini, CEO of FlashStart, "makes FlashStart's DNS filter a privileged observatory of the evolution of the attack type. The ongoing inclusion of new categories in the platform, moreover, will allow, in the future, an even more timely analysis of the threats that exist. The introduction of geoblocking and traffic analysis from mobile devices, finally, ensures a further step forward in terms of detection quality."
Since the vast majority of breaches occur as a result of clicking on a link received via email, chat, text message, etc., a filter on the user's browsing represents the best ratio of efficiency to cost among tools to protect against attacks of all kinds.
About FlashStart
The FlashStart Group is a company established in 2001 in Europe, that is globally widespread. The FlashStart DNS filter is a security cloud platform that is capable of filtering more than 25 billion website queries every day within its installed base of more than 12,000 companies, schools and governments. The FlashStart DNS filter is also being embedded by several Carriers, security and network-managed services for provider solutions, all over the world.
Contact Information:
Laura Bartolini
PR
[email protected]
Original Source:
FlashStart Internet Threat Report 2023: The Real Security Threat is Botnets