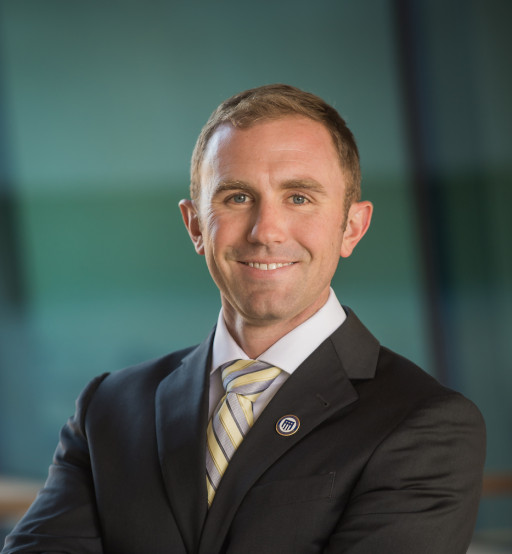 LEWISVILLE, Texas, October 17, 2023 (Newswire.com) - Prototype IT, a leading managed IT service provider, today announced the appointment of Thaddeus Siwinski as its new Chief Executive Officer. Siwinski officially stepped into the role on September 11, 2023, alongside Chief Operating Officer, Richard Crooks, and other executive team members.
Prior to joining Prototype IT, Siwinski served as a Strategy and Operations Executive at Credera, building teams and empowering clients to achieve their missions by modernizing their information technology programs. Siwinski's previous roles also include experience in Technical Program Management with Intuit, and proudly serving in the US Navy as a Navy SEAL. He holds a Bachelor of Arts in American Government and Politics, and a Master of Business Administration, both from the University of Maryland, College Park.
"It's a great time to join Prototype IT," said Siwinski. "Prototype IT is well-established and has earned its strong reputation as a top IT managed service provider in Dallas Fort Worth through fast, friendly support, and providing clients with peace of mind by improving their cybersecurity posture. I'm excited for the opportunity to build on this foundation and help drive increased value for our clients. Given my background and experience, I have a strong appreciation for what it takes to lift a company to the next level. I look forward to collaborating with the entire team to plan and achieve Prototype IT's next chapter of growth and success."
About Prototype IT
Prototype IT is one of largest Managed Service Providers in the Dallas Fort Worth area, providing best-in-class IT support services and solutions to businesses in the DFW metroplex and across North America. Headquartered in Lewisville, Texas, Prototype IT provides comprehensive technology support including 24x7 help desk, cloud solutions and services, professional project services, and IT consulting.
Deanna Fielder
Contact Information:
Mark Wendorf
Vice President, Sales & Marketing
[email protected]
214-270-0850
Deanna Fielder
Marketing Coordinator
[email protected]
214-270-0850
Original Source:
Prototype IT Announces Appointment of New CEO, Thaddeus Siwinski