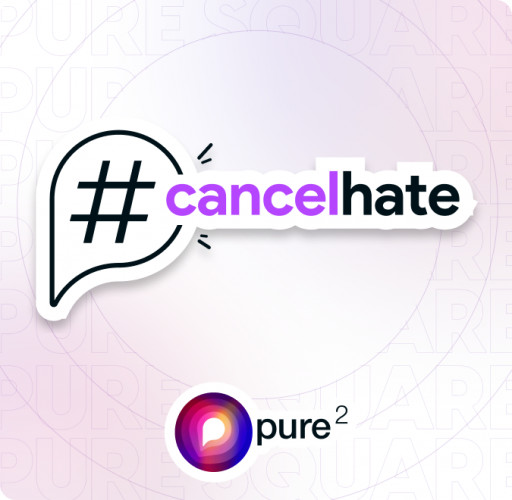 ROAD TOWN, Virgin Islands (British), February 27, 2023 (Newswire.com) - PureSquare announced today the launch of a new initiative aimed at promoting mental wellness among content creators whose livelihoods depend on their ability to be vulnerable and open with their ideas online. The initiative aims to provide a greater sense of security to content creators who often face online harassment and abuse, by offering a range of resources and support to help them manage their mental health.
The initiative comes in response to the growing mental health crisis among content creators, who are frequently subjected to unwanted attention and harassment on social media platforms. According to research from the Association for Computing Machinery, 95% of content creators deal with unwanted attention on social media, but only 50% of them feel they have access to the resources they need to manage those interactions.
To address this issue, PureSquare is collaborating with various content creators to develop mental wellness content that is not only relevant but also resonates with their communities and drives people to take action. Key aspects of the initiative include:
A microsite dedicated to providing awareness through authentic information about the current mental health crisis that has affected thousands of influencers and content creators on various online platforms.
Collaborations with mental wellness professionals, peer support groups, and other organizations that can provide specialized assistance to content creators who are dealing with mental health issues.
Sharing knowledge and best practices around mental wellness, allowing partners to learn from each other and develop more effective strategies for addressing the needs of content creators.
"We are thrilled to be launching this initiative to promote mental wellness among content creators," said Uzair Gadit, Co-Founder and CEO of PureSquare. "The challenges content creators face are daunting, especially when harassment and abuse are a daily occurrence. We recognize these challenges, and are committed to providing them with the resources and support they need to manage their mental health and stay healthy and productive."
PureSquare is inviting content creators to join the conversation on mental health by sharing their experiences and thoughts on social media using the hashtag #CancelHate.
About PureSquare
PureSquare has a 15-year history of success through its subsidiary brands, including the industry-leading PureVPN. Leveraging its expertise and resources, PureSquare has built upon this legacy of excellence to drive innovation and growth across its entire portfolio, enabling each brand to thrive in its own right. Brands under PureSquare include PureVPN, PureKeep, PurePrivacy, PureEncrypt, PureDome and PureWL. For more information, visit www.puresquare.com.
Contact Information:
PureSquare Press
[email protected]
Original Source:
PureSquare Champions Mental Wellness for Content Creators With New Initiative - #CancelHate