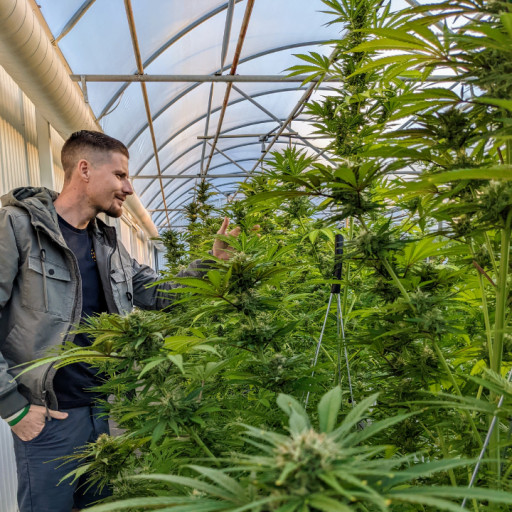 Revolutionary Dispensary in DeLand Area Sets New Standards with Amsterdam Coffee-Shop/Speakeasy Ambiance and Philanthropic Mission.
DELAND, Fla., May 10, 2023 (Newswire.com) - Chronic Guru, a groundbreaking new cannabis dispensary and lounge, is set to open its doors in the heart of historic downtown DeLand, Florida. Founded by renowned cannabis cultivator and educator, Patrick O'Brien, in collaboration with real estate mogul and European swimming champion Erdem Sezer, this chic and welcoming Amsterdam Coffee-shop/speakeasy-inspired haven is the answer to the demands of the 60,000+ students who have passed through O'Brien's Sativa University.
Chronic Guru aims to create a comfortable and judgment-free space for cannabis enthusiasts to learn, network, and discover high-quality products tailored to their needs, while fostering a sense of community. The company's commitment to accessibility and value is evident in its dedication to providing relief to the masses at affordable price points.
In a bold move that sets Chronic Guru apart from its competitors, the company has chosen to donate a portion of its proceeds to Second Harvest Food Bank of Central Florida, a nonprofit organization that distributed enough food for 81 million meals to its feeding partners in seven Central Florida counties last year.
The grand opening of Chronic Guru will take place on Saturday, May 13, at 12 p.m. (Noon) at 146 N Woodland Blvd, DeLand, FL 32720. The first 100 clients will receive 3.5 grams of free flower, while all attendees will be treated to complimentary pre-rolls and swag. No medical marijuana card is required for purchase.
Don't miss this opportunity to be among the first to experience the game-changing dispensary in the DeLand area that's putting the "culture" back in cannabis. Chronic Guru is not just a dispensary, it's a movement built for the people, by the people.
For more information on Chronic Guru and its mission, please visit www.ChronicGuru.com.
Contact Information:
Allyson OBrien
[email protected]
(407) 984-5335
Related Images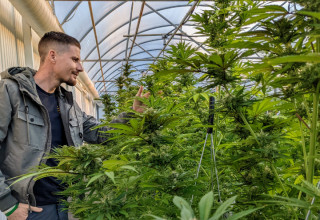 American Veteran & Founder of Chronic Guru, Patrick O'Brien
Patrick O'Brien caring for cannabis plants at his five-acre cannabis farm in Apopka, Florida.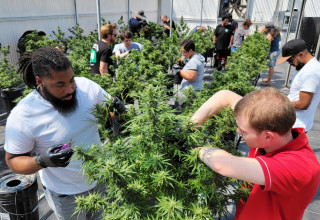 Students pruning cannabis at Sativa University in Apopka, Florida
Students getting hands-on cannabis training while pruning cannabis at Sativa University's five-acre cannabis farm in Apopka, Florida.
Original Source:
Discover the Ultimate Cannabis Experience at Chronic Guru: DeLand's Newest Dispensary & Lounge, Opening in Historic Downtown