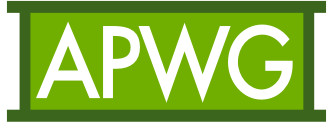 Attacks Against Mobile Subscribers Nearly Doubling From Q3 to Q4 as Vishing Surges
CAMBRIDGE, Mass., May 9, 2023 (Newswire.com) - The APWG's new Phishing Activity Trends Report reveals that 2022 was another record-shattering year for phishing, with the APWG logging more than 4.7 million phishing sites. Since the beginning of 2019, the number of phishing attacks has accelerated, growing at 150 percent per year.
In the fourth quarter of 2022, APWG observed 1,350,037 total phishing attacks. This is more than in the third quarter of 2022 when APWG recorded 1,270,883 total phishing attacks, which was a new record at the time and the worst quarter for phishing that APWG has ever observed. APWG recorded 4,744,699 phishing attacks in 2022 — up from 2,847,773 in 2021, 1,845,814 in 2020, and 779,200 in 2019.
APWG Secretary General Peter Cassidy, commenting on the quarter's findings in the context of recent advances of LLM AI systems entering the field, said, "The dawn of AICrime is upon us, even before we've gotten a grip on conventional phishing. Today, we face robot felons who learn on the job, 24 hours a day, on behalf of their felonious masters. The most forgiving days of our cybercrime epoch may well have passed."
In the fourth quarter of 2022, APWG founding member OpSec Security found that phishing attacks against the financial sector, which includes banks, remained the largest set of attacks, accounting for 27.7 percent of all phishing. Phishing against cryptocurrency targets — such as cryptocurrency exchanges and wallet providers — fell from 4.5 percent in Q2 to 2.0 percent in Q3 and 2.3 percent in Q4, as the crypto market continues to be roiled by falling values.
Matthew Harris, Senior Product Manager, Fraud at OpSec Security, noted, "The logistics and shipping industry saw a large fraud volume increase, specifically because of more attacks against the U.S. Postal Service. We also tracked a huge increase in mobile phone-based fraud, with vishing detection volumes swelling in Q4, more than 40 percent as in Q3."
During the fourth quarter of 2022, APWG member Fortra monitored "business e-mail compromise" or BEC attacks. Fortra found that attackers requested that victim companies perform wire transfers averaging $132,559 to the attackers. This was up 41 percent from the Q3 average of $93,881. The volume of wire transfer BEC attacks in Q4 decreased by 64 percent compared to the prior quarter.
"This suggests the bad actors behind BEC wire transfer incidents focused their attention on fewer but more impactful attacks," said John Wilson, Senior Fellow, Threat Research at Fortra.
The full text of the report is available here: https://docs.apwg.org/reports/apwg_trends_report_q4_2022.pdf.
Media Contacts
For media inquiries related to the APWG, please contact APWG Secretary General Peter Cassidy ([email protected], +1.617.669.1123). Or for company-specific content related to this release, please contact: Anil Prasad at Abnormal Security (www.abnormalsecurity.com/contact); Stefanie Wood Ellis of OpSec Security ([email protected]); Rachel Woodford of Agari ([email protected]); Eduardo Schultze of Axur ([email protected], +55 51 3012-2987); Stacy Shelley of PhishLabs ([email protected], +1.843.329.7824); Holly Hitchcock of RiskIQ ([email protected]).
About the APWG
Founded in 2003, the Anti-Phishing Working Group (APWG) is the global industry, law enforcement, and government coalition focused on unifying the global response to electronic crime. Membership is open to qualified financial institutions, online retailers, ISPs and Telcos, the law enforcement community, solutions providers, multilateral treaty organizations, research centers, trade associations and government agencies. There are more than 2,200 companies, government agencies and NGOs participating in the APWG worldwide. The APWG's www.apwg.org and stopthinkconnect.org websites offer the public, industry and government agencies practical information about phishing and electronically mediated fraud as well as pointers to pragmatic technical solutions that provide immediate protection. The APWG is co-founder and manager of the global STOP. THINK. CONNECT. Messaging Convention, the online safety public awareness collaborative (https://messagingconvention.org) and founder/curator of the Symposium on Electronic Crime Research (APWG eCrime), the world's only peer-reviewed conference dedicated specifically to electronic crime studies (https://ecrimeresearch.org/ecrime-symposium/). APWG advises hemispheric and global trade groups and multilateral treaty organizations such as the European Commission, the G8 High Technology Crime Subgroup, Council of Europe's Convention on Cybercrime, United Nations Office of Drugs and Crime, Organization for Security and Cooperation in Europe, Europol EC3 and the Organization of American States. APWG is a member of the steering group of the Commonwealth Cybercrime Initiative at the Commonwealth of Nations. Among APWG's corporate sponsors are: 418 Intelligence, AI Spera, Abnormal, Acronis, Afilias, AGARI by HelpSystems, AhnLab, AT&T, Arteria Communications, Allure Security, AREA 1, AIT, appgate, Asurion Insurance Services, Avast, Awayr AI, AXUR, BW CIRT, Bambenek Consulting, Banelco CSIRT, Bolster, Booz Allen Hamilton, BrandShield, Browlser, ByteDance, CHT Security, Canva, CaixaBank, Check Point, Cisco, CLARO, Cloudflare, CLOUDMARK, COFENSE, Coinbase, Comcast, CrowdStrike, CSC, CSIRT BANELCO, CSIS, Cyan Digital Security, Cyble, CYREN, Cyxtera, CZ.NIC, DS Lab, DigiCert, dmarcian, DNS Belgium, DomianTools, EBRAND, Entrust Datacard, ESET, Facebook, FirstRand, Fortinet, FraudWatch, GetResponse, GERNE Technology, GMS Securidad, GoDaddy Registry, Group-IB, Guidewire. Fortra, Hitachi Systems, .ID, ICANN, Infoblox, Ingressum, INKY Technology Company, IQ Global, iThreat, Kaspersky, KnowBe4, Lenos Software, LINE, Looking Glass, LSEC, Mailshell, McAfee, Microsoft, Mimecast, Mustang Survival, NCA, NAVER, Netcraft, NetSTAR, Nominet, Opera, OpSec Security, Palo Alto Networks, PANDI, PayPal, PhishLabs by HelpSystems, Proofpoint, Qintel, Rakuten, Recorded Future, Redsift, REDIRIS, ReversingLabs, RiskIQ, RSA, S2W Lab, SafeGuard Cyber, Salesforce, SecureAge Technology, Secutec, SIDN, SlashNext, Sopos, SWITCH, Symantec, Tessian, Thomsen Trampedach, ThreatSTOP, TNO, Tracer, TrendMicro, Trustwave, Twilio, Unbiased Security, Vade, Verisign, Viettel Cyber Security, Webroot, workday, ZeroFOX, ZibaSec, Zimperium, ZIX, and zvelo.
Contact Information:
Peter Cassidy
Secretary General
[email protected]
617-669-1123
Related Images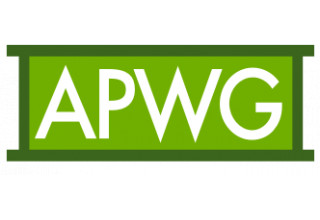 APWG
APWG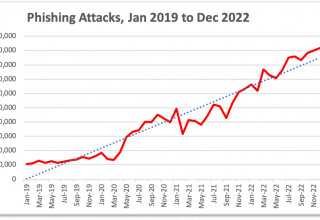 APWG Q4 Trends Report: Phishing Attacks Break Records Again
APWG Q4 Trends Report: Phishing Attacks Break Records Again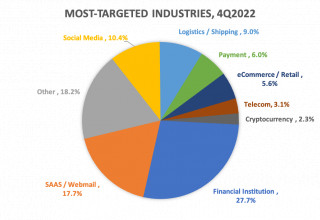 APWG Q4 2022: Most Targeted Industries
APWG Q4 2022: Most Targeted Industries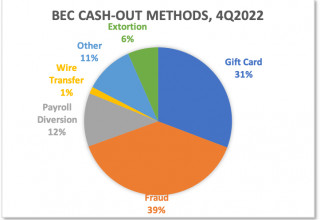 APWG Q4 2022 Trends Report: Cash Out Methods
APWG Q4 2022 Trends Report: Cash Out Methods
Original Source:
APWG 4Q Report: Phishing Attacks Continue to Shatter Records Through End of 2022