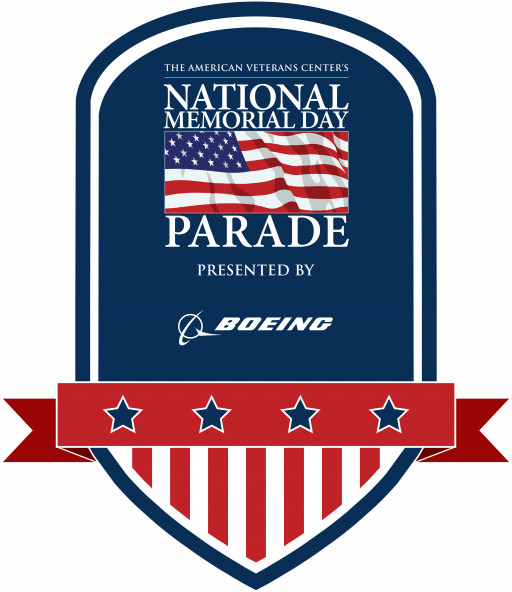 Last living 'moonwalkers' to Grand Marshal the parade as NASA prepares for America's return to the moon after more than 50 years
WASHINGTON, May 1, 2023 (Newswire.com) - Today, in commemoration of Military Appreciation Month, the American Veterans Center (AVC) announces the return of the National Memorial Day Parade Presented by Boeing, on Constitution Avenue alongside the iconic monuments of the National Mall, starting at 2 pm on Monday, May 29th, 2023.
Grand Marshals of the 2023 National Memorial Day Parade will be 'The Legends of Apollo' - heroes from NASA's famed Apollo program and the first men to walk on the moon - coming as NASA prepares the next generation of moonwalkers through the forthcoming Artemis program. The parade, presented by Boeing, is the largest Memorial Day event in the nation and serves as a moving timeline of American history, featuring historical re-enactors, military veterans, active duty personnel, celebrities, and entertainers to honor and salute the men and women who have sacrificed in service to America.
"AVC is proud to announce the return of this holiday tradition and honored to welcome these legends of history as our Grand Marshals," said AVC President Tim Holbert. "They symbolize America's shared values of service and sacrifice and their achievements inspire hope for Americans' potential as we look to the future."
Joining as Grand Marshals will be Russell 'Rusty' Schweickart (lunar module pilot on Apollo 9) Charlie Duke (lunar module pilot on Apollo 16), and Harrison 'Jack' Schmidt (lunar module pilot on Apollo 17) - Duke and Schmidt being two of the four living men to walk on the moon, with Schmidt being the last living person to have set foot on its surface.
The National Memorial Day Parade will be joined by honored veterans from World War II to the present day as a tribute to those who have served and sacrificed.
"All of us at The Boeing Company want to thank the American Veteran's Center for your ongoing commitment to our veterans and for making this parade possible," said Stan Deal, president and CEO of Boeing Commercial Airplanes. "It's an honor to support this powerful tribute to our fallen service members."
In addition to the live, in-person experience, the parade's television special will be broadcast on national television through major network affiliates (NBC, ABC, CBS, FOX, CW) and worldwide to every military installation and Navy ship at sea on American Forces Network, to reach a collective audience of more than 100 million households. The American Veterans Center re-introduced the tradition of a Memorial Day parade along Constitution Avenue in 2005, decades after it had faded away during the Second World War.
Additional information will be announced this month. Follow @AVCUpdate on Twitter and visit NationalMemorialDayParade.com to stay updated.
The American Veterans Center (AVC) is a 501(c)(3) non-profit educational foundation dedicated to guarding the legacy and honoring the sacrifice of our military personnel from every generation.
Contact Information:
Kenny Cunningham
[email protected]
Original Source:
The National Memorial Day Parade Returns to Washington, DC, Led by Legends of Space