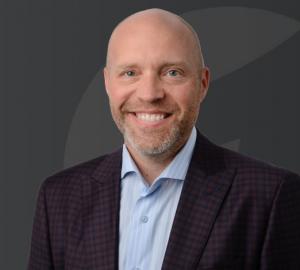 Empowering family offices to navigate the complexities of privately held businesses, generational planning, and a lasting impact on families and communities.
He's an exceptional problem solver who empowers advisors to collaborate with business owners, attorneys, and accountants to create enduring legacies. We are glad to have him back in the Life Division."
— Michael Miller, President, Partner & CEO of CreativeOne
OVERLAND PARK, KS, UNITED STATES, June 29, 2023/EINPresswire.com/ — CreativeOne, a leading financial marketing organization, proudly announces the return of Joel Houser as Vice President, Business Development, Life Division. Houser's reappointment emphasizes CreativeOne's commitment to being a premier resource for Registered Investment Advisory (RIA) firms seeking expert guidance and advanced tools to assist independent self-made business owners in generational planning.
In today's self-made era, U.S. families hold roughly four times the wealth of our nation's gross domestic product according to the Congressional Budget Office. The need for comprehensive planning to ensure smooth transitions, buy-sell agreements, and sustainable multi-generational legacies in critical to business owners. Joel Houser brings a wealth of expertise and experience to address this pressing need, having successfully developed and implemented plans for several firms within the esteemed S&P 500 index.
At CreativeOne, Houser aims to provide the same unparalleled level of service to independent business owners, empowering them to navigate the complexities of their lifelong achievements and leave a lasting impact on their families and communities. Recognizing the barriers faced by advisors in broaching the topic of meaningful planning opportunities without the requisite knowledge, Houser seamlessly integrates into the advisory team, serving as a valuable resource. With over a decade of experience as a financial advisor and an additional decade in advanced planning, he understands the client-firm dynamic, embraces the firm's investment philosophies, and weaves comprehensive plans that align seamlessly with existing firm philosophies.
According to Houser, "CreativeOne is uniquely positioned in the market to assist RIAs in creating multi-generational planning, preserving assets, and approaching the subject confidentially with clients. Leveraging CreativeOne's recent innovations and extensive network of resources, we will deliver unparalleled solutions to the self-made Americans who urgently require strategic multi-generational planning."
Advisors experiencing a service gap in offerings for key clients can benefit from a generational strategy session with Joel Houser. For more information, contact CreativeOne at 800.992.2642
About CreativeOne
CreativeOne is an industry-leading insurance, securities, and wealth management organization that exists to enrich the lives of financial professionals by creating meaningful, personal relationships built on proven industry expertise, superior service, and strategic solutions. CreativeOne aspires to be the one partner financial professionals rely on to build their practices and deliver on their clients' goals. For more information, visit: www.creativeone.com.
About CreativeOne Wealth
We deliver technology-driven wealth management tools alongside high-touch consultation to create firm efficiencies for independent investment adviser representatives, subadvisers and solicitors. CreativeOne Wealth's vertically integrated wealth management services coupled with industry-leading marketing helps entrepreneurial wealth managers navigate increasingly dynamic and complex needs. CreativeOne Wealth is an SEC-Registered Investment Advisory firm that delivers an adviser-centric experience, empowering financial firms across the U.S. For more information, visit: www.creativeonewealth.com or call 888.798.2360. Advisory Services offered through CreativeOne Wealth, LLC an Investment Adviser.
About CreativeOne Securities
Founded over a decade ago, CreativeOne Securities, is an independent hybrid broker-dealer focused on providing flexibility and a wide array of services to registered representatives and advisors who operate their business with the highest integrity. Representatives have unfettered access to a core team who average over 20 years of field and/or broker-dealer management experience alongside advisory tools and relationships to help maximize opportunities for their business and clients. The relationship-driven service and open-door policy to leadership are unmatched. Those are two of the reasons 98% of representatives continue to choose CreativeOne Securities and call it their forever brokerage. For more information visit: www.creativeonesecurities.com or call 888.909.9399. Member FINRA/SIPC and an Investment Advisor
Source: https://www.cbo.gov/publication/58533#:~:text=The%20total%20real%20wealth%20(that,Concentration%20of%20Wealth.
Perry Boles, Chief Marketing Officer
CreativeOne
+1 913-402-2271
[email protected]
Originally published at https://www.einpresswire.com/article/640911652/creativeone-welcomes-industry-veteran-joel-houser-to-drive-generational-planning-for-independent-business-owners