MCCALL, Idaho, July 28, 2023 (GLOBE NEWSWIRE) — Peak Bancorp, Inc., (the Company) (OTC: IDFB), the holding company for Idaho First Bank (the Bank), today announced unaudited financial results for the quarter ending June 30, 2023.
Chief Executive Officer Todd Cooper commented, "In Q2 2023 our financial performance continues to reflect the terrific work our entire team has done building quality relationships with our bank customers. Continued non-interest expense discipline offset the impact of increasing deposit costs on Net Interest Income. Compared to prior quarter net income after tax decreased slightly impacted by a higher Allowance for Credit Loss reflecting the continued growth in our loan portfolio."   
First Half 2023 vs. First Half 2022
Net Interest Income increased 25% from $8.87 million to $11.06 million as a result of loan and deposit growth, and improved net interest margin.
Net Income after tax increased 108% from $1.21 million to $2.52 million which was also the result average earning asset growth combined with improved net interest margin.
Mortgage banking income decreased by 82%, from $234 thousand to $43 thousand, due to the continued slowdown in mortgage refinance activity.
Noninterest expenses increased 2%, from $7.42 million to $7.60 million, reflecting ongoing cost-control efforts.
Stockholder's equity increased 13% to $47.81 million at period end, which was the result of continued earnings held in the company.
Second Quarter 2023 vs. First Quarter 2023
Net Interest Income declined 2% from $5.59 million to $5.47 million, which was driven by an increase in cost of funds.
Net Income after tax decreased 5% from $1.29 million to $1.23 million, as a decrease in noninterest expense was offset by an increase in provision for credit losses.
Noninterest expenses declined 7% from $3.94 million to $3.66 million.
Average loans increased by 6% to $497 million, while average deposits increased 4% to $520 million.
Chairman Mark Miller noted, "The board is pleased with the results from the first six months of 2023, a time when banking news was challenging the deposit costs were increasing. The team remained focused on building relationships and controlling costs, and as a result continued to deliver strong financial performance."
Credit quality and portfolio performance both remain historically strong. A commitment to remaining credit disciplined combined with proactive credit monitoring have resulted in continued strong credit portfolio metrics. The Bank continues to fund the allowance for credit losses to support the growing loan balances. At quarter-end the allowance was $6.39 million or 1.26% of loans. Chief Credit Officer Shannon Stoeger commented, "Our credit and relationship teams continue to show great discipline around maintaining underwriting standards, and closely monitoring the performance of our borrowers. Additionally, the bank remained committed to appropriately funding our Allowance for Credit Loss to support a growing portfolio."
About Peak Bancorp, Inc.
Peak Bancorp, Inc., is the holding company for Idaho First Bank, a state chartered community bank headquartered in McCall, Idaho. Known for its People First motto, Idaho First Bank serves greater southwest Idaho with branches located in McCall, New Meadows, Eagle, Ketchum, Nampa and Boise, as well as a branch located in Bend, Oregon. Idaho First Bank is a member of the FDIC and an Equal Housing Lender. For more information, visit us at www.idahofirstbank.com
This release contains "forward-looking statements" within the meaning of the Private Securities Litigation Reform Act of 1995 ("PSLRA"). Such forward-looking statements are subject to risks and uncertainties that may cause actual results to differ materially from those projected. These risks and uncertainties include, but are not limited to, economic conditions, the regulatory environment, loan concentrations, vendors, employees, technology, competition, and interest rates. Readers are cautioned not to place undue reliance on the forward-looking statements. Idaho First Bank has no obligation to publicly update forward-looking statements after the date of this release. This statement is included for the express purpose of invoking PSLRA's safe harbor provisions.
Peak Bancorp, Inc.
Consolidated Financial Highlights (unaudited)
(Dollars in thousands, except per share)
 
 
 
 
 
 
 
 
 
 
 
For the six months ended June 30:
 
2023
 
 
 
2022
 
 
Change
 
Net interest income
$
11,061
 
 
$
8,872
 
 
$
2,190
 
 
25
%
 
Provision for credit losses
 
675
 
 
 
500
 
 
 
175
 
 
35
%
 
Mortgage banking income
 
43
 
 
 
234
 
 
 
(190
)
 
-82
%
 
Other noninterest income
 
572
 
 
 
461
 
 
 
111
 
 
24
%
 
Noninterest expenses
 
7,604
 
 
 
7,420
 
 
 
184
 
 
2
%
 
  Net income before taxes
 
3,398
 
 
 
1,646
 
 
 
1,751
 
 
106
%
 
Tax provision
 
879
 
 
 
434
 
 
 
445
 
 
103
%
 
  Net income
 
$
2,519
 
 
$
1,212
 
 
$
1,306
 
 
108
%
 
 
 
 
 
 
 
 
 
 
 
At June 30:
 
 
 
2023
 
 
 
2022
 
 
Change
 
Loans
 
 
$
506,837
 
 
$
433,409
 
 
$
73,427
 
 
17
%
 
Allowance for credit losses
 
6,386
 
 
 
5,089
 
 
 
1,297
 
 
25
%
 
Assets
 
 
 
623,490
 
 
 
543,285
 
 
 
80,205
 
 
15
%
 
Deposits
 
 
 
547,484
 
 
 
476,738
 
 
 
70,746
 
 
15
%
 
Stockholders' equity
 
47,814
 
 
 
42,209
 
 
 
5,605
 
 
13
%
 
 
 
 
 
 
 
 
 
 
 
 
Nonaccrual loans
 
–
 
 
 
–
 
 
 
–
 
 
 
 
Accruing loans more than 90 days past due
 
–
 
 
 
–
 
 
 
–
 
 
 
 
Other real estate owned
 
–
 
 
 
–
 
 
 
–
 
 
 
 
 
 
 
 
 
 
 
 
 
 
 
  Total nonperforming assets
 
–
 
 
 
–
 
 
 
–
 
 
 
 
 
 
 
 
 
 
 
 
 
 
 
Book value per share
 
8.93
 
 
 
7.89
 
 
 
1.04
 
 
13
%
 
Shares outstanding
 
5,353,575
 
 
 
5,350,651
 
 
 
2,924
 
 
0
%
 
 
 
 
 
 
 
 
 
 
 
 
Allowance to loans
 
1.26
%
 
 
1.17
%
 
 
 
 
 
Allowance to nonperforming loans
 
–
 
 
 
–
 
 
 
 
 
 
Nonperforming loans to total loans
 
0.00
%
 
 
0.00
%
 
 
 
 
 
 
 
 
 
 
 
 
 
 
 
Averages for the six months ended June 30:
 
2023
 
 
 
2022
 
 
Change
 
Loans
 
 
$
483,710
 
 
$
411,996
 
 
$
71,714
 
 
17
%
 
Earning assets
 
569,010
 
 
 
526,706
 
 
 
42,303
 
 
8
%
 
Assets
 
 
 
585,124
 
 
 
543,486
 
 
 
41,638
 
 
8
%
 
Deposits
 
 
 
510,149
 
 
 
467,544
 
 
 
42,606
 
 
9
%
 
Stockholders' equity
 
48,462
 
 
 
43,333
 
 
 
5,129
 
 
12
%
 
 
 
 
 
 
 
 
 
 
 
 
Loans to deposits
 
95
%
 
 
88
%
 
 
 
 
 
Net interest margin
 
3.92
%
 
 
3.40
%
 
 
 
 
Peak Bancorp, Inc.
Quarterly Consolidated Financial Highlights (unaudited)
(Dollars in thousands)
 
 
 
 
 
 
 
 
 
 
 
 
 
Income Statement
Q2 2023
 
Q1 2023
 
Q4 2022
 
Q3 2022
 
Q2 2022
 
Net interest income
$
5,473
 
 
$
5,588
 
 
$
6,139
 
 
$
5,701
 
 
$
4,773
 
 
Provision for credit losses
 
475
 
 
 
200
 
 
 
250
 
 
 
350
 
 
 
350
 
 
Mortgage banking income
 
17
 
 
 
26
 
 
 
34
 
 
 
45
 
 
 
95
 
 
Other noninterest income
 
304
 
 
 
268
 
 
 
298
 
 
 
292
 
 
 
237
 
 
Noninterest expenses
 
3,662
 
 
 
3,943
 
 
 
3,996
 
 
 
3,800
 
 
 
3,950
 
 
  Net income before taxes
 
1,658
 
 
 
1,740
 
 
 
2,226
 
 
 
1,888
 
 
 
806
 
 
Tax provision
 
429
 
 
 
450
 
 
 
568
 
 
 
493
 
 
 
211
 
 
  Net income
 
$
1,229
 
 
$
1,290
 
 
$
1,658
 
 
$
1,395
 
 
$
595
 
 
 
 
 
 
 
 
 
 
 
 
 
 
Period End Information
Q2 2023
 
Q1 2023
 
Q4 2022
 
Q3 2022
 
Q2 2022
 
Loans
 
 
$
506,837
 
 
$
476,466
 
 
$
479,571
 
 
$
458,533
 
 
$
433,409
 
 
Deposits
 
 
 
547,484
 
 
 
507,312
 
 
 
497,406
 
 
 
479,734
 
 
 
476,438
 
 
Allowance for credit losses
 
6,386
 
 
 
5,911
 
 
 
5,711
 
 
 
5,440
 
 
 
5,089
 
 
Nonperforming loans
 
–
 
 
 
–
 
 
 
–
 
 
 
4,300
 
 
 
–
 
 
Other real estate owned
 
–
 
 
 
–
 
 
 
–
 
 
 
–
 
 
 
–
 
 
Quarterly net charge-offs (recoveries)
 
–
 
 
 
–
 
 
 
(21
)
 
 
(1
)
 
 
(1
)
 
 
 
 
 
 
 
 
 
 
 
 
 
 
Allowance to loans
 
1.26
%
 
 
1.24
%
 
 
1.19
%
 
 
1.19
%
 
 
1.17
%
 
Allowance to nonperforming loans
 
–
 
 
 
–
 
 
 
–
 
 
 
126
%
 
 
–
 
 
Nonperforming loans to loans
 
0.00
%
 
 
0.00
%
 
 
0.00
%
 
 
0.94
%
 
 
0.00
%
 
 
 
 
 
 
 
 
 
 
 
 
 
Average Balance Information
Q2 2023
 
Q1 2023
 
Q4 2022
 
Q3 2022
 
Q2 2022
 
Loans
 
 
$
496,659
 
 
$
470,617
 
 
$
467,973
 
 
$
446,137
 
 
$
424,540
 
 
Earning assets
 
581,865
 
 
 
556,012
 
 
 
539,094
 
 
 
532,981
 
 
 
526,248
 
 
Assets
 
 
 
598,083
 
 
 
572,022
 
 
 
555,157
 
 
 
549,129
 
 
 
543,011
 
 
Deposits
 
 
 
520,030
 
 
 
500,159
 
 
 
488,349
 
 
 
483,480
 
 
 
469,957
 
 
Stockholders' equity
 
49,079
 
 
 
47,837
 
 
 
46,309
 
 
 
44,717
 
 
 
43,676
 
 
 
 
 
 
 
 
 
 
 
 
 
 
 
Loans to deposits
 
96
%
 
 
94
%
 
 
96
%
 
 
92
%
 
 
90
%
 
Net interest margin
 
3.77
%
 
 
4.08
%
 
 
4.52
%
 
 
4.24
%
 
 
3.64
%

FOR IMMEDIATE RELEASE CONTACT:
Todd Cooper
President and CEO – Peak Bancorp, Inc.
208.630.2092 – [email protected]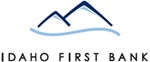 Originally published at https://www.einpresswire.com/article/647013983/peak-bancorp-inc-announces-q2-2023-results