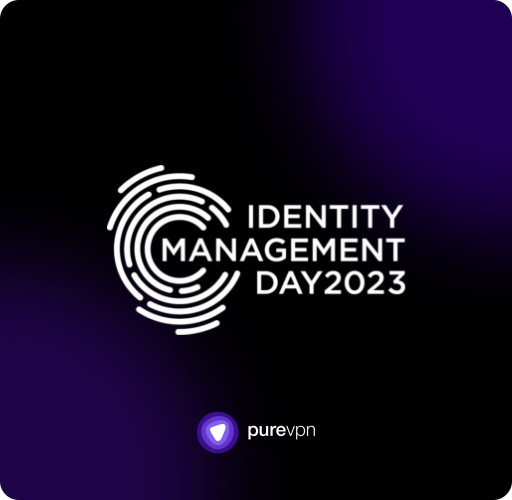 ROAD TOWN, Virgin Islands (British), April 12, 2023 (Newswire.com) - PureVPN is proud to participate in the global celebration of Identity Management Day 2023 on April 11. The day serves as a crucial reminder to individuals and organizations to prioritize the protection of their personal information and safeguard themselves against identity theft.
In today's digital age, the need for identity management has never been more critical. With the world becoming increasingly interconnected, the threat of cybercrime continues to rise. Cybercriminals often target individuals and organizations to steal sensitive information, such as usernames, passwords, and financial data.
PureVPN recognizes its role in helping individuals and organizations protect themselves against such threats. With its advanced VPN technology, the company enables its users to encrypt their online communications, shield their IP addresses, and protect their privacy and security while browsing the internet.
Powerful PureVPN features for identity management
PureVPN provides advanced security measures to protect users' data from cyber threats and malicious actors. With 256-bit AES encryption technology, user data remains safe and secure while transmitted between the user's device and the server.
Additionally, PureVPN's split tunneling feature enables users to selectively route traffic that requires extra security through VPN service. This allows users to maintain control over their device's performance while keeping their sensitive information secure.
PureVPN has raised the bar for speed and performance with its latest updates. With a global network consisting of servers across 70+ countries, the premium VPN company offers unparalleled speeds and minimal latency, making it ideal for streaming HD video content or playing online games with minimal lag while keeping online identities private and secure.
With PureVPN, users have the freedom to boost their privacy while using public WiFi networks or connecting to networked devices at home, regardless of the type of device they use. PureVPN's VPN apps are now available on Windows, MacOS, Android, and iOS.
PureVPN publishes a series of blog posts to provide valuable tips and insights on how individuals and organizations can protect themselves and safeguard their personal information. These blog posts cover a wide range of topics, including best practices for online identity management, the latest cybersecurity news trends, and how to stay safe while using public Wi-Fi networks.
About PureVPN
PureVPN is a leading virtual private network (VPN) service provider that has been offering users the ability to browse the internet safely, privately, and anonymously for over 15 years. With over 6,500 servers in 70+ countries, PureVPN provides customers fast, secure, and reliable connections to the internet. PureVPN offers a suite of features such as split tunneling, kill switch, and DNS leak protection, ensuring that user privacy and security are a top priority.
"Stay safe, stay private, and stay YOU with PureVPN"
Contact Information:
PureSquare Press
[email protected]
Original Source:
Protect Digital Identity and Celebrate Identity Management Day With PureVPN